Editor's note: Because of the extraordinary circumstances and the citizen's heroic actions, The State Journal has made an exception to our policy of not using unidentified sources in news stories. Frankfort police confirmed the citizen's participation in rendering aid after a Labor Day shooting at East Frankfort Park. In order to share her compelling story with our readers, we have honored her request that she not be named in the article.
A Frankfort couple was enjoying a relatively quiet Labor Day on their driveway when multiple gunshots were fired at East Frankfort Park, directly behind their house on Bonnycastle Drive.
"I thought at first it was a couple of firecrackers," said the woman, who is a nurse for an insurance company. "My husband said, 'That's the emptying of a clip.'"
Do you feel less safe in Frankfort after two fatal shootings last week?
According to a record of 911 calls, initially received at 5:50 p.m. Monday, numerous callers reported hearing several shots that sent people screaming and ducking for cover at a party near the park's lower shelter, located near the baseball fields and dog park.
"I've never heard mass chaos until then," the nurse said. "Just absolute terror of people screaming."
After rushing her grandchildren to safety inside the house, the woman's husband ran into the backyard and climbed on top of their shed to see a large gathering at the park's pavilion.
"There had to be 100 people," he said, adding he witnessed a few dragging the bullet-riddled body of Anthony Hendrix Jr., 25, toward a vehicle. Others scattered toward their vehicles, trying to flee the area.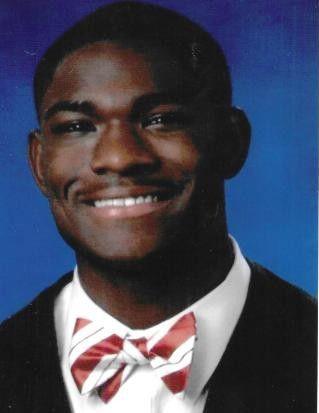 "The immediate thought was that there was a mass shooting going on back there, they're just plowing through people, especially when you heard all the screaming," the nurse said. 
Still inside her house, she called 911, then watched two vehicles, which had smashed through the iron cattle gate that normally blocks the back entrance to East Frankfort Park, race up Bonnycastle. She recounted seeing a white SUV with tinted windows screech up the street at nearly 60 mph, followed by a four-door black sedan with a female driver at the wheel. 
The nurse's husband rushed back into the house and said someone needed help. She grabbed her car keys and raced around the corner into the back entrance of the park. 
"I flew in and went to where I saw the crowd," the nurse said, adding that police officers were already on the scene.
"They had to have been in the neighborhood," she said. "Of course, it was absolute, utter chaos."
Some in the crowd wanted to touch the victim while others were trying to flee. A hysterical young woman in her 20s tried to get to Hendrix, as someone else struggled to hold her back.
"The police said, 'No, let her be near him,'" the nurse recalled.
She saw a police officer performing compressions on Hendrix's limp body, identified herself as a nurse and offered to help. The officer told her to come over.
Another policeman rushed over and held pressure on Hendrix's body as the first officer continued compressions. The nurse started attempting mouth-to-mouth resuscitation. 
"I didn't honestly think about it," she said. "I'm an RN. I work from home for an insurance company. I don't practice care anymore, but I did critical care for 15 years. When somebody needs help, you just help them. If that would've been my child or my mom, I would want somebody to come help them. At least try. I think the nursing side just took over."
She and the officers continued tending to Hendrix until emergency medical responders arrived.
"It took maybe five minutes for them to get there because of all the cars leaving," said the nurse's husband, who had leaped his back fence and run to the scene.
As the paramedics took over, the nurse and police officers immediately got out of the way. She noticed shell casings on the ground, including one that was close behind a tire, and pointed it out to an officer, who told her not to touch it as the area was a crime scene.
"I was so impressed with not only how they handled the situation, figuring out what was going on, doing true police work of cordoning off, getting evidence, but how human they treated those people," the nurse said. "They were top-notch in that whole situation."
After arriving back home, she noticed a small amount of blood on her shoes and pants.
Despite the tragic incident, the couple said they still feel safe in their neighborhood. 
"We hear everything over this fence," she said. "If they were being disruptive or loud or partying hard, we would have heard it. They were not being a nuisance or out of control. We have had several situations where it got loud back there, but not those guys. I didn't even know they were back there."
Rather than feeling threatened, the couple's main emotion was sadness.
Speaking about the victim, the nurse said, "He was 25. That's our children's age. He got up, he got dressed, he went to a cookout with his friends, never expecting that to be his last day. The same with his friends, they didn't expect that to be his last meal or last conversation."
She added, "That is somebody's boy. Even the shooter is somebody's child. These are human people."
Visitation for Hendrix will be from 10-11 a.m. Saturday, Sept. 14, at Ebenezer Second Baptist Church in Cincinnati. The funeral service will start at 11 a.m., followed by internment at Landmark Memorial Gardens.