Kentucky State Police Post 1 is investigating a shooting involving Frankfort Police officers in Graves County early Wednesday morning.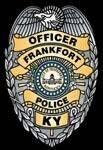 FPD officers were assisting local agencies in Mayfield by conducting extra patrol in the aftermath of the recent tornadoes and severe weather system at the Mayfield-Graves County Fairgrounds.
The fairgrounds were closed to the public, when a male armed with a firearm approached officers around 3:30 a.m. and fired several shots in their direction. FPD officers returned fire and struck the male, who was transported by Mayfield-Graves County EMS to Jackson Purchase Medical Center in Mayfield where the Graves County coroner pronounced him dead. The victim has not yet been identified.

FPD requested KSP Post 1 and the KSP Critical Incident Response Team to report to the scene. An investigation into the incident is ongoing.
The State Journal reached out to FPD Asst. Chief Lynn Aubrey who said KSP is handling all media requests. However, no FPD officers were identified or hurt in the incident.
KSP has statewide jurisdiction and investigates officer-involved shootings throughout the commonwealth as requested by local law enforcement agencies and is committed to being transparent while ensuring the integrity of the investigation.
To protect the integrity of an ongoing investigation, it is KSP standard operating procedure not to release specific details until vital witnesses have been interviewed and pertinent facts gathered. Timelines to complete investigations vary based on the complexity of the case.