An Illinois man accused of murdering a man at a Labor Day outing in a Frankfort park has been indicted by a Franklin County Circuit Court grand jury.
Justin Cromer, 28, is charged with capital murder, a Class A felony. On the indictment, Cromer's address is listed as East Saint Louis, Illinois.
Cromer was arrested in Detroit on Oct. 23 by the U.S. Marshals Service. He was extradited to Franklin County and booked in the Franklin County Regional Jail on Nov. 4. He is being held on a $1 million bond, according to the jail website.
Cromer is scheduled for arraignment on Nov. 22 in Franklin County Circuit Court, according to the Kentucky Court of Justice website.
Just before 6 p.m. on Sept. 2, 25-year-old Anthony L. Hendrix Jr., of Cincinnati, and two others were shot at East Frankfort Park during a party.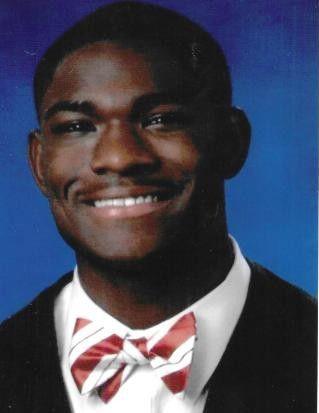 Hendrix died due to his injuries caused by multiple gunshot wounds.
Frankfort Police Capt. Dustin Bowman told The State Journal in September that Cromer was identified as the suspect after an investigation. A warrant was issued for his arrest in September.
Shortly after the warrant was issued, The State Journal identified Hendrix as a former Kentucky State University student and football player. The party Hendrix was attending at the park on Sept. 2 appears to have been organized by another former Kentucky State football player, Diego Lewis. His name was listed on the permit to hold a large gathering at the park's lower shelter on Labor Day, and he used the school's address to apply for the permit.
Kentucky State administrators said the week of the shooting that there were no school-sanctioned events held in the park on Labor Day. The university has declined to comment on whether Hendrix and Lewis were former students, but online football rosters indicate both men were on the team in previous years.
One of the photos Frankfort Police released show Cromer in a Kentucky State football jersey.
The State Journal is in the process of obtaining Cromer, Hendrix and Lewis' directory information, which includes a student's name, dates of attendance and participation in university recognized organizations and activities, from the university through an open records request.
The request was originally denied in September, but The State Journal appealed the decision to the Office of the Attorney General. The office sided with the newspaper, saying Kentucky State violated the open records law by not disclosing Hendrix's directory information.
On Tuesday, The State Journal learned requests for that information would be granted.