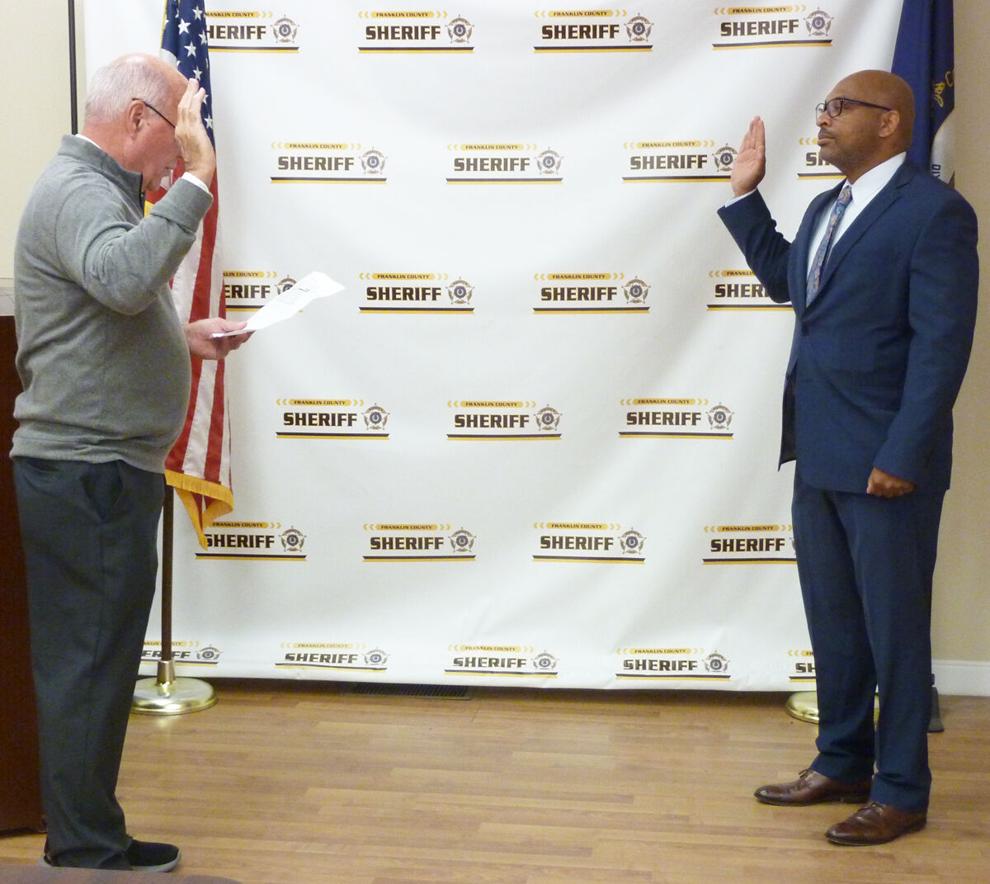 Since starting his law enforcement career with the Kentucky State Police in 1991, Dwayne Depp has filled many roles. His latest is as chief deputy at the Franklin County Sheriff's Office.
Depp, of Frankfort, was sworn in by Franklin County Judge-Executive Huston Wells on Monday. He is the first African American to ever hold the position.
In November, Depp began working at the sheriff's office as a part-time evidence technician. He will continue to run the evidence room until a replacement is hired, according to Sheriff Chris Quire, who added that structural changes are planned.
"I am very excited that (Quire) felt I could help this team and provide another resource for the community," Depp told The State Journal shortly after the swearing-in.
A Glasgow native, Depp began his career working the roads for KSP Post 12 in Frankfort. He was also a narcotics investigator, taught at the state police academy and served in legislative security.
Depp was promoted to captain of KSP Post 8 in Morehead where he retired in 2009 after 18 years with the state police.
Not one to rest on his laurels, he was named assistant director of Prevent Child Abuse Kentucky soon after his KSP retirement and was appointed to serve a four-year term on the parole board in 2011.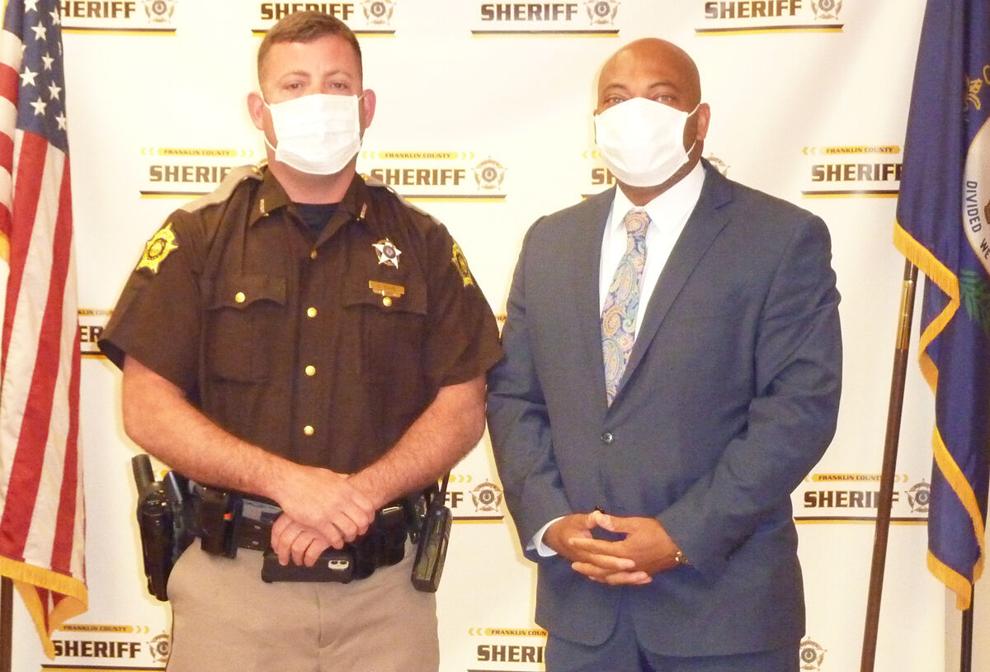 Depp also taught at the Department of Criminal Justice Training in Richmond, before joining then-Gov. Matt Bevin's administration in 2016 as served as director of fraud investigations at the Kentucky Department of Insurance. The following year he was named acting director of enforcement at the Kentucky Department of Alcoholic Beverage Control.
In 2018, Depp was named commissioner of the Labor Cabinet's Department of Workplace Standards and served until Gov. Andy Beshear was elected.
"This might be my final stop," Depp told the newspaper after going through his work history.
"We are excited to have his leadership and experience in this position to help us continue to grow into the office we need to be for our community and ourselves," Quire added.
Alvin T. Cummins II, the former FCSO chief deputy, was terminated in January 2020 when Quire dissolved the position shortly after he took office.
Cummins, of Waddy, was allowed to return to work during former Sheriff Pat Melton's administration while under criminal indictment in Shelby County on four counts of willfully making false tax return or failing to file a tax return, a Class D felony, from 2013 to 2016.
Depp was appreciative for the opportunity and grateful for the sheriff's confidence.
"As an African-American male I can sit back and watch it happen or be a part of it. We got a good team here," Depp said, adding that he and Quire share similar values.
"We are on the same page of what we want for the community as it relates to law enforcement," he said.
Depp and his wife, Sheri, live in Frankfort. They have a 22-year-old son, who will graduate from the University of Louisville next month.