A not-guilty plea was entered Tuesday for a Frankfort man charged with assault after an alleged hours-long fight with his girlfriend over the weekend.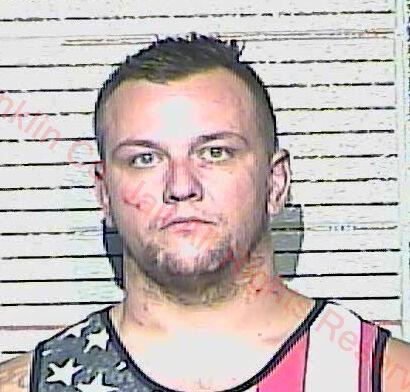 Bryan Duncan, 32, was arrested Sunday afternoon on several charges, including felony assault and unlawful imprisonment.
Frankfort Assistant Police Chief Lynn Aubrey said the female victim had "substantial injuries" to her face, but was not sure if weapons were involved in the incident.
According to court documents, officers were called at 3:30 p.m. Sunday for a domestic disturbance on Leawood Drive off Louisville Road. The victim told officers she had been in a fight with Duncan, her live-in boyfriend, since 1 a.m. The woman said Duncan punched her and used a towel, first placed in her mouth to keep her quiet, to strangle her. Duncan also held a knife to her throat, she said. 
Duncan also prevented the woman from leaving, broke her phone and took her car keys so she could not leave the apartment. Duncan also reportedly threatened to kill her dog if she went to the police.
Aubrey said the woman called police, after she was able to leave and call from another location. Officers said she appeared to have substantial injuries, including to her ribs where she had been kicked. She was examined at Frankfort Regional Medical Center.
Duncan was arrested at his residence on Leawood Drive at 5:03 p.m. Sunday. Officers said he had visible injuries and was complaining of an injured ankle. Duncan was examined at the hospital and later taken the Franklin County Regional Jail.
He is charged with second-degree assault and first-degree strangulation, a Class C felony; and first-degree unlawful imprisonment, a Class D felony. He is being held without bond in the Franklin County Regional Jail.
Duncan was arraigned Tuesday afternoon in Franklin District Court. Because the charges are felonies, the judge entered a not guilty plea and scheduled a preliminary hearing, which is used to establish probable cause for the charges. The preliminary hearing is scheduled for Tuesday.