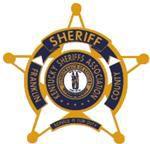 If someone calls you and tells you that there is a warrant for your arrest, don't pay your bond over the phone. 
County Attorney Rick Sparks said that a scam is targeting Franklin County residents' phones. An unknown caller poses as an employee of the Franklin County Sheriff's Office and tells the resident that he or she missed jury duty and is the subject of an arrest warrant. The caller then claims that to get rid of the warrant, the resident can pay the bond over the phone by giving out their personal and banking information. 
"It's a complete and total lie," Sparks said Friday. He said his office received a report about the scam that day. 
Sheriff Chris Quire said that some of the calls are masked behind the office's actual number while others are out of another place. One poser used the name of a deputy, but the wrong rank. 
"Call the agency they name and verify it," Quire advised if a resident has a question. FCSO can be reached at 502-875-8740. 
If there truly was a warrant out for a resident's arrest, a deputy would go to the residence in person, not make a phone call. Notices of jury duty usually come in the mail from the Franklin County Circuit Clerk's Office.  
Sparks urged citizens to not give any personal information out to solicitors over the phone. For questions about jury duty or bonds, contact the Circuit Clerk's Office, which is in the Franklin County Courthouse on St. Clair Street, at 502-564-8380.