Law enforcement and other officials are continuing the search for a woman who has been missing since Wednesday.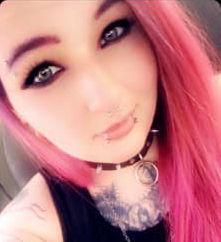 Frankfort Police Capt. Dustin Bowman said 25-year-old Brittany Thomas was initially reported as missing by a friend, who was concerned about statements Thomas had made. Bowman said one of Thomas's roommates confirmed Wednesday morning that she had left.
Police believe Thomas is on foot, and she was last seen on East Main Street.
Bowman said there are no indications at this point of foul play, but there is a sense of urgency because of statements Thomas made to family and friends.
Information on Thomas and the circumstances are developing, he said, and there are still many unanswered questions.
Thomas is described as a white female, about 5 feet tall and 200 pounds. She has pink and purple hair as well as multiple facial piercings. 
Anyone with information on her whereabouts is asked to call 502-875-8582.