It will be at least another month before any action is taken in the court cases of a former Bondurant Middle School teacher accused of sexual abuse and the school's principal, who allegedly failed to report the abuse.
Todd Joseph Smith, was indicted last year on two counts of first-degree sexual abuse, a Class D felony.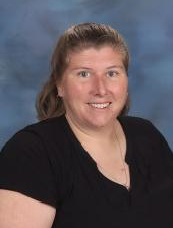 According to court officials, Smith is scheduled for a status hearing June 26 in Franklin Circuit Court while Bondurant Principal Whitney Allison has a status hearing set for July 21 in Franklin District Court.
Allison is charged with failure to report child dependency, neglect or abuse, which is a Class B misdemeanor.
Smith was charged with abusing a child on two occasions, once in August 2018 and the second in March 2019. Smith was a seventh-grade math and science teacher at the school.
According to the indictment, Smith allegedly subjected two children younger than 16 to sexual contact. Allison then allegedly did not immediately report the situation to law enforcement officials, as required by state law.
Both were indicted by the grand jury, but Allison's case was sent to district court because the charge is a misdemeanor.
Franklin County Schools superintendent Mark Kopp was also indicted in connection with the case on a charge of attempted bribery of a public servant, but that charge was later dismissed.
According to district records, Smith was hired on a contract for the 2018-19 school year after he received a temporary teaching certificate and an emergency substitute teaching certificate to work in Franklin County.
Smith was suspended with pay in March 2019. The district did not renew Smith's contract.
Smith was working for the University of South Florida at the time of his indictment. A university spokesperson said he was placed on administrative leave