This article was updated at 9:56 a.m. on March 9 to correct the potential sentence for Krishaun Mays.
For Ann Banta, "a little bit of justice is better than no justice at all."
Her son Jared Banta was 21 years old when he was shot and killed during an armed robbery at Country Hills Apartments in December 2016.
On Friday, 21-year-old Krishaun Mays pleaded guilty to his murder, a capital offense, in Franklin County Circuit Court. 
Mays, with four other people, conspired to rob Jared by setting up a fake marijuana deal. Prosecutors say the group was looking for some shopping money.
According to court documents, Mays fatally shot Jared in the chest inside Jared Banta's vehicle on Dec. 26, 2016, in an area of a Frankfort apartment complex where there were no security cameras. Jared was found dead the next day.
Mays also pleaded guilty to a reduced charge of second-degree robbery, a Class C felony, on Friday. Mays was originally charged with first-degree robbery, a Class B felony. 
The murder charge was not reduced. 
Mays faces up to 25 years in prison — 20 for murder and five for second-degree robbery. He will be sentenced at 10 a.m. on May 6.
Mays was originally scheduled for trial in February.
"I've been silent for a long time and it's time for the mother of Jared Banta to speak," Ann Banta told The State Journal on Friday.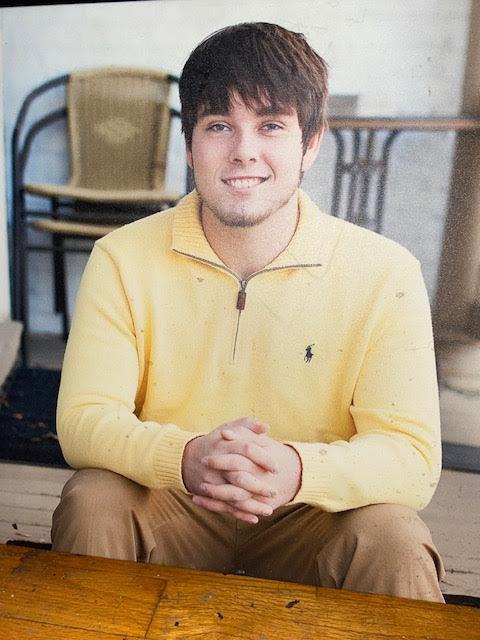 She said she's not happy with the plea and doesn't believe it is enough time, because in 20 years when Mays is eligible for parole, he will be able to live a life, unlike her son. 
Although Ann Banta is not completely satisfied, she said it was the best decision for her family. 
"Special prosecutor Ronnie Goldy and his staff have done an absolute awesome job at communicating and keeping us informed," she added. 
She does not want anyone to forget who her son was. 
"He was such a beautiful boy," she said. 
Jared, a manager at Pizza Hut who was also known to his friends as Banta and Big Boy Banta, had dreams of attending Ohio State University.
"He had so much potential," said Ann Banta, who described her son as giving, loving and the life of the party. 
"He was highly intelligent," she said. "He was just starting his life and that was stolen from him." 
Mays' plea leaves one co-defendant who has yet to be convicted or exonerated.
Kedrick Burton, 24, is charged with murder, a capital offense, and first-degree robbery, a Class B felony. His trial is scheduled for April 6.
Co-defendant Brooke Kennedy pleaded guilty to first-degree complicity to robbery, a Class B felony, and criminal facilitation to murder, a Class D felony, in 2017. She was sentenced to 15 years in prison.
The plot to kill Jared unfolded over text messages.
Kennedy sent a message to co-defendant Cameron Montgomery at around 10:08 p.m. on Dec. 26, 2016, letting her know they were going to be "hitting a lick" on Jared, according to court documents.
"They're gonna point the gun at Jared's head and (Victorya) Paige (Young) is gonna have to get out of the car and run back to hers," Kennedy texted Montgomery.
Phone records indicate Kennedy took a cell phone video of the crime, according to court documents.
A year after Kennedy's plea, Montgomery pleaded guilty to first-degree criminal facilitation to robbery and complicity to reckless homicide, both Class D felonies and was sentenced to shock probation and sent to a dual-diagnosis treatment program.
After agreeing to testify against Burton and Mays, co-defendant Victorya Paige Young pleaded guilty to second-degree complicity to robbery and a lesser charge of second-degree complicity to manslaughter, both Class C felonies, in May. She faces up to 20 years in prison but will not be sentenced until after her co-defendant's trial.