Four months after a Frankfort man pleaded guilty to the shooting death of Jared Banta, Franklin Circuit Court Judge Thomas Wingate sentenced him to a total of 25 years in prison for his part in the robbery and murder 3½ years ago.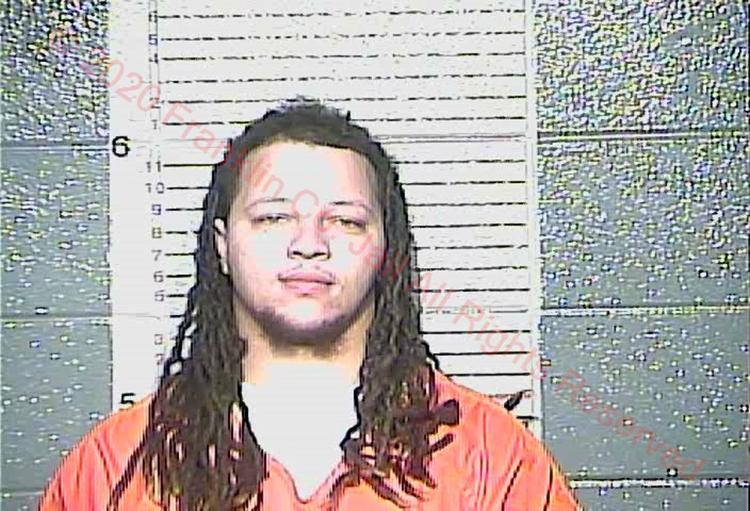 Krishaun Mays, 21, was 17 when he shot and killed Banta, a 21-year-old manager at a Frankfort pizzeria, during an armed robbery disguised as a marijuana deal at Country Hills Apartments shortly before 11 p.m. on Dec. 26, 2016.
According to court records, Mays fired a shot into Banta's back while he was sitting in his vehicle in a spot at the apartment complex where there were no security cameras. His body was discovered the following day.
Mays, the triggerman, and four others — Kedrick Burton, 24; Cameron Montgomery, 21; Brooke Kennedy, 21; and Victorya Paige Young, 21 — were charged in connection with the crimes.
Mays pleaded guilty to murder, a capital offense, and a reduced charge of second-degree robbery, a Class C felony, in March. On Wednesday, Wingate sentenced him to 20 years on the murder charge and five years on the robbery charge. Mays will receive credit for time served.
Prior to sentencing, Mays' father, Christopher Mays, asked the judge to impose probation and long-term treatment in lieu of a prison sentence.
"My son made a mistake, I understand that, but I do believe with treatment he could become a productive member of society," the elder Mays said.
Also speaking on behalf of the defendant was Anthony Tanner, a mitigation specialist hired by Mays' attorney, Jason Hart, who recommended an alternative sentencing plan that included long-term treatment at a facility in Georgetown.
In stating his case to the court, Hart explained that Mays was just 17 at the time of the crime.
"He got swept up in it as a kid and that's who we're sentencing today," Hart said. "It's tragic and we can't fix it, but we can address the drug issue … and give Krishaun a shot on probation."
When asked if he had anything to say before Banta's family gave victim impact statements, Mays said, "I want to say again, I'm sorry."
Banta's mother, Ann Banta, told the court she has been silent and waited a long time for justice in the case and was quick to place the blame for her son's murder on the defendant.
"Coward," she started. "Krishaun Mays is a coward. He shot Jared in the back, and only a coward does that."
She made it known that probation should not be an option for the murder of her son.
"There are plenty of treatment programs in prison," she said, adding that the five charged in the crime will get a second chance but her son won't.
"The greatest robbery that went down was when you took Jared Banta from his family and friends," she said. "These defendants' families get to see them and talk to them and maybe hug them, I don't know."
Ann Banta told the court that her son's murder has divided her life in two — the before and the after — and that the crime has affected many others, including her younger son, Joshua Banta, who also spoke briefly at the sentencing.
"Actions deserve consequences," he said.
Banta's grandmother Karen Banta also gave a victim's impact statement and commented on a YouTube video about Mays' life, which was put out as mitigating evidence on behalf of Mays by Advocacy in Motion.
"He's not the sweet little boy his family portrayed in that video. He has blood on his hands — Jared's blood," she said, adding that if the defendants were remorseful, why didn't they call 911 after the shooting?
"Krishaun did the crime; now he must do the time."
At sentencing, Wingate said Mays was determined to be a high risk to reoffend by the Department of Juvenile Justice due to his previous crimes as a juvenile.
"(What is) very troubling involving this sentencing is there were more than two gun charges as a juvenile," he said before handing down the 25-year sentence.
While wrapping up her testimony, Jared's mother, Ann Banta, told the judge she forgives the five defendants responsible for taking her son's life.
"Do I feel it? No. Will I ever? Probably not," she stated. "I hate these people for what they did. But I did it for myself and my loved ones."