EDITOR'S NOTE: This story was updated 5:30 a.m. with confirmation of a fatality, at 6:20 a.m. and at 10 a.m. with more details from police and at 8:30 a.m. with news of an arrest. This story was also updated at 11:40 a.m. with information on the victim and at 3:12 p.m. to add funeral information.
A Frankfort man has been arrested after he allegedly shot and killed a man and his dog in the St. Clair Street parking garage early Wednesday morning.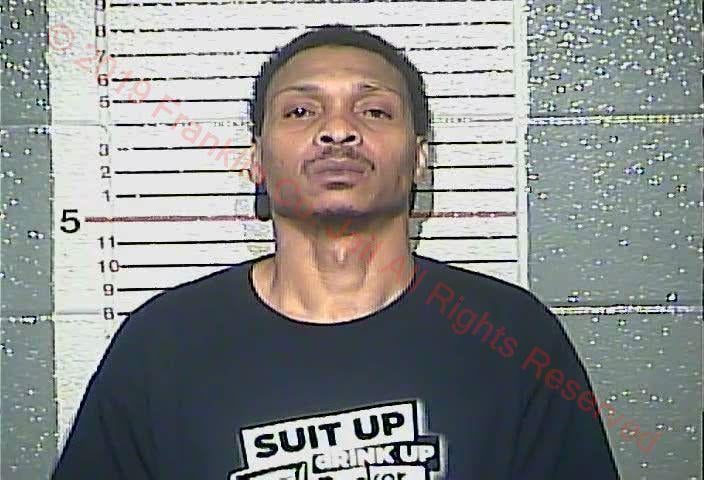 Frankfort police have arrested Antonio Bolling, 40, of Frankfort, on charges of murder, possession of a firearm by a convicted felon and cruelty to animals, second degree.
The arrest is in connection with the fatal shooting early Wednesday morning in the parking garage between St. Clair Street and Catfish Alley in downtown Frankfort.
Franklin County Coroner Will Harrod identified the victim as Coty Lee Brumback, 24, of Frankfort. Brumback is a 2014 graduate of Western Hills High School.
"It appears (he) suffered multiple gunshot wounds resulting in his death," Harrod wrote in a press release Wednesday morning. "He was pronounced dead at Frankfort Regional Medical Center at 2:17 a.m."
Police responded to the area around 12:30 a.m. Wednesday. A single victim was transported by emergency responders to Frankfort Regional Medical Center and later died, according to Police Capt. Dustin Bowman. The victim's dog was also shot and killed during the incident, he said. 
The victim was found on the second floor of the parking garage with gunshot wounds. 
"They are just related in that they involved gun violence," he said. 
In the immediate aftermath of the shooting, police interviewed possible witnesses at the Brick Alley nightclub across St. Clair Street from the parking garage. 
Bowman said that the parking garage, which is used by downtown residents, courthouse employees and others, was open this morning and the scene had been processed. 
"This is believed to be an isolated incident and is not believed to be any further danger to the community," police said in a news release.
This isn't Bolling's first brush with local law enforcement. In December 2012, he was sentenced to two years' probation in Franklin County Circuit Court after pleading guilty to fourth-degree assault and criminal trespass, both misdemeanor offenses that were reduced from felonies. According to court records, in October 2010, Bolling went to his ex-girlfriend's house and punched her new boyfriend in the face, breaking his jaw.
Three years later, in June 2015, he was indicted on two charges of first-degree trafficking in cocaine. Bolling pleaded guilty to the charges in February 2016 and was given three years' probation on the conditions that he was employed; lived with his fiancée; took parenting classes; submitted to drug testing; paid court costs; and didn't associate with convicted felons.
Harrod said an autopsy is scheduled for Wednesday afternoon with results being available in 12-14 weeks.
Service arrangements for Brumback are pending at Clark Legacy Center, Versailles Road. 
More on this story as it develops.