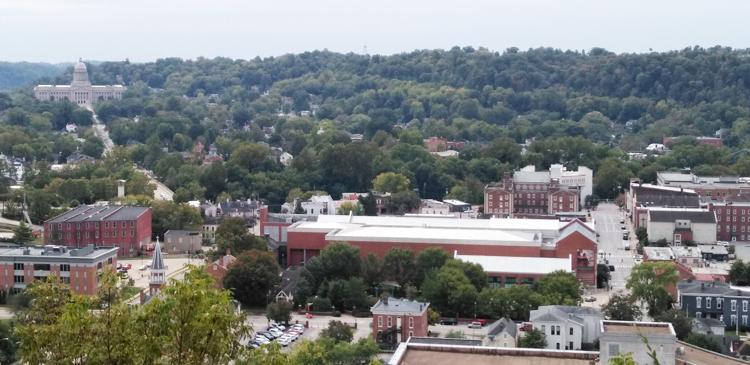 Frankfort is one of Kentucky's safest cities, according to a website report compiling national data.
Safety.com recently published its list of Kentucky cities. Its ranking is based on national crime data, census information and other reports.
Frankfort was ranked 16th overall.
The site said Frankfort had zero violent crimes, aggravated assault and property crime per 10,000 residents, and 2.16 hate crimes and officer incidents per 10,000 residents, based on 2018 FBI data.
In financial safety, Frankfort ranked 15th in annual rent at $8,724 and 16th in household income at $48,345. Unemployment was listed at 0.064 as second lowest in the data, and poverty rate at 0.141, or fifth lowest.
Safety.com said it used the FBI's 2018 annual crime report data as well as information from the U.S. Census, the 2019 America's Health Rankings and the 2014 Insurance Journal Risk of Damage from Natural Hazards report. It also factored in access to health care and to the internet.
Safety.com's top 10 Kentucky cities are Fort Mitchell, Fort Thomas, Independence, LaGrange, Erlanger, Jeffersontown, Mount Washington, St. Matthews, Georgetown and Vine Grove.
Louisville was ranked 11, Lawrenceburg 17th and Versailles 36th. Lexington was not in the top 50.
The FBI, on its website, cautioned against using its annual crime data to rank crime in communities or states.
"Each year when Crime in the United States is published, some entities use the figures to compile rankings of cities and counties," the FBI wrote. "These rough rankings provide no insight into the numerous variables that mold crime in a particular state, county, city, town, tribal area, or region. Consequently, they lead to simplistic and/or incomplete analyses that often create misleading perceptions adversely affecting communities and their residents. … The data user is, therefore, cautioned against comparing crime data of individual reporting units from states, metropolitan areas, cities, or colleges or universities solely on the basis of their population coverage or student enrollment."