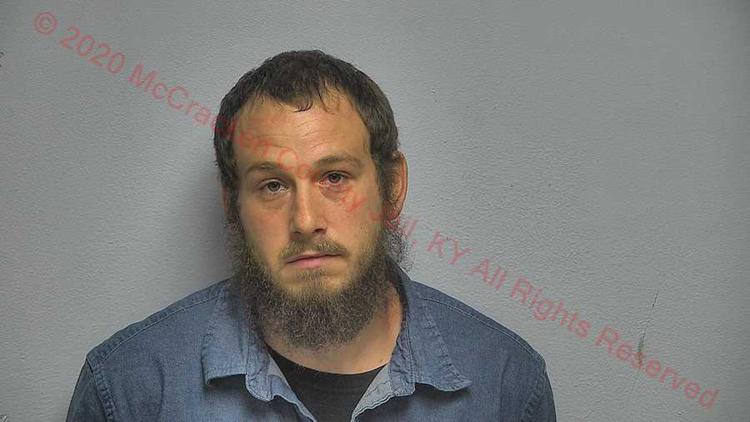 The U.S. Attorney's office for the Western District of Kentucky says in a criminal complaint filed on Tuesday that the KSP charged Jeremiah Wooley, 25, of Kevil, on April 29, for threats made against the governor and troopers via a social media platform under a false name. During the arrest Wooley had two handguns on his person. A search warrant of Wooley's residence revealed approximately 12 firearms, including a .50 caliber rifle, assault style firearms, shotguns, and handguns.
The complaint also states a KSP hazardous device investigator found about 50 MKII pineapple style hand grenades in a bucket in Wooley's bedroom. All the grenades with the exception of one, had been rendered inert by a hole drilled in the hull of the grenade or had been manufactured as novelty items.
However, the complaint notes, one of the grenades had the hull-hole welded shut, and boxes in the same room contained the necessary components to complete and assemble the grenades, including black powder, time fuses, electric matches, ammunition primers, and grenade spoons, safety pins and spring cock strikers.
"Albeit unusual times and despite elevated risk to their own safety, Kentucky law enforcement continues to show up to protect our Commonwealth," said U.S. Attorney Russell Coleman. "I could not be prouder of the mission-driven collaboration between the FBI, ATF, KSP and United States Attorney's Office in the Purchase Region and across Kentucky."  
If Wooley is convicted at trial, the maximum sentence for unlawfully possessing an unregistered firearm (destructive device) is 10 years imprisonment, a $10,000 fine, or both, and not more than a three-year term of supervised release. There is no parole in the federal system.