Being a head coach can involve more than coaching. It can involve scheduling, practice, working on facilities and fundraising.
Rob Henry, in his eighth season as head baseball coach at Kentucky State, secures sponsorships for his team each season.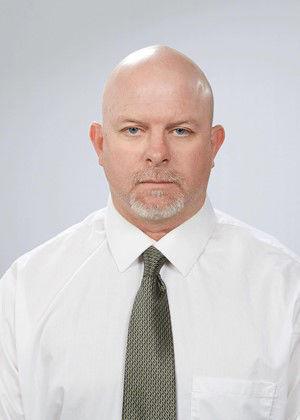 He has several local sponsors, but with the season just getting started, the only check he'd received had been from Staxx BBQ.
When the season was canceled because of the coronavirus pandemic, Henry gave money back.
"We were working on dates and stuff with all the sponsors when the plug was pulled," Henry said. "To me it was a no-brainer. Small businesses need that money more than we do.
"I could have kept the $500 and the relationship, or I could give back the money and build a better relationship."
It wasn't what Dan Liebman, owner of Staxx, was expecting.
"The crisis brings out the best in so many," Liebman posted on Staxx's Facebook page. "It is heartwarming. Each year Staxx sponsors the KSU baseball team. I received a text from coach Rob Henry saying because the season was cut short he is refunding our sponsorship. Part of his text said, '... I know small businesses are getting hit hard and it's the right thing to do.' Now that is a class individual."
Henry said he uses the local food sponsors to feed his team.
"I may tell Staxx I need two days' worth of boxed lunches for the team on a road trip," he said.
The team pays for its food from its travel budget, and the businesses that have paid for a sponsorship have a banner placed on the fence overlooking the KSU field.
"It's free advertising," Henry said, "and we do that with Subway, DaVinci's, Jimmy Johns. "We try to support local businesses."
The sponsors, through the years, have become friends.
"When I go out anywhere and see those guys, they always ask about the team and how things have been going. Several of our players have worked there (sponsors' businesses). When they hire a student-athlete they know they'll be on time, they know how to deal with adversity, and they know how to set goals."
The baseball team's sponsors this year are Staxx, DaVinci's Pizza, Capital Plaza Hotel, Subway, Jimmy John's, Applebee's, Train Like Cain Fitness, Splatter Inc., C. Norton Properties and Lowe's.
The sponsorship money was being put aside for the purchase and installation of a new scoreboard and a stipend for assistant coaches.
The program has enough money to purchase the scoreboard but is now working on funds to pay for the installation.
"Five hundred dollars is not going to make or break our program," Henry said, "but that could make or break a small business in a short time."