Capital Day School students are learning about helping others this holiday season with its #GivingTuesday2021 campaign.
"Our goal is to raise $10,000 to support our school and community," Shauna Ball Smith, head of the school, told The State Journal earlier this week.
Students are joining the global generosity movement known as Giving Tuesday that uses the power of people and organizations to transform lives both locally and across the world.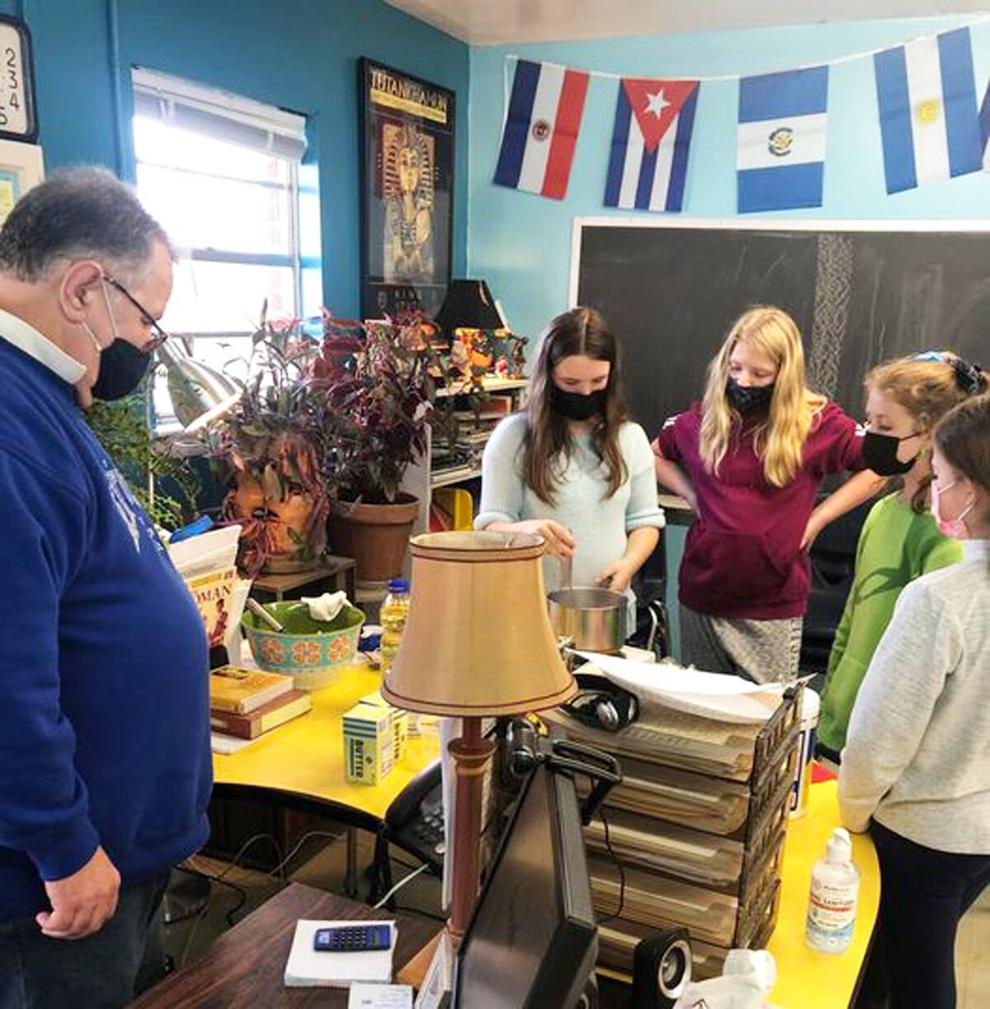 "Each class preschool through eighth grade has chosen local charities to support," Ball Smith explained.
"Whether it's making someone smile, helping a neighbor or stranger out, showing up for an issue or people we care about, or giving some of what we have to those who need our help, every act of generosity counts, and everyone has something to give."
PreK students are making ornaments for Bluegrass Care Navigators and gathering donations for the American Red Cross for the victims of the recent Leawood Drive apartment complex fire in the school's neighborhood.
Students in the primary Montessori are collecting donations for L.I.F.E. House for Animals and are making pet treats, which they will deliver on Tuesday.
Those in the lower elementary Montessori plan on having a refreshment stand during recess. They will be selling hot cocoa, hot cider and sweet treats. Proceeds from the stand will benefit the Franklin County Humane Society.
Children in kindergarten, first and second grades are teaming up to provide desserts to the ACCESS Men's Shelter and Soup Kitchen. They will be packaged individually for the homeless.
Fourth and fifth grade students are accepting donations, making treats and drawing portraits of the pets for adoption at the humane society. The pet portraits are featured daily on the Capital Day School Facebook page.
Middle schoolers are gathering items for families who are in transition at Simon House. Last week, CDS Student Council President Michael Mehaffy and VP Laken Smithson dropped off canned goods and a $200 check for ACCESS Men's Shelter and Soup Kitchen at the Frankfort Area Chamber of Commerce's Friendsgiving.
A book drive will be held in the school library and students will also be making cards for community helpers.
In addition to practicing vocabulary and learning about customs, Spanish classes are making penuche, a maple fudge-like candy, to give to Simon House residents.
"We are busy doing good works, making an impact and learning to #beasomebody. Capital Day School is planting the seeds of giving in our students to help our local community," Ball Smith added.
"Please support our endeavors, donate to #GivingTuesday2021 and local service organization through our school website, Facebook page, or even better, volunteer your time and talents to the local non-profit that means the most to you."