The co-authors of a new biography on Kentucky architect Gideon Shryock will discuss his life and work at the Old Capitol next week.
Winfrey Blackburn and R. Scott Gill, who penned "Gideon Shryock: His Life and Architecture 1802-1880," will present the book at 3 p.m. Saturday, Dec. 4.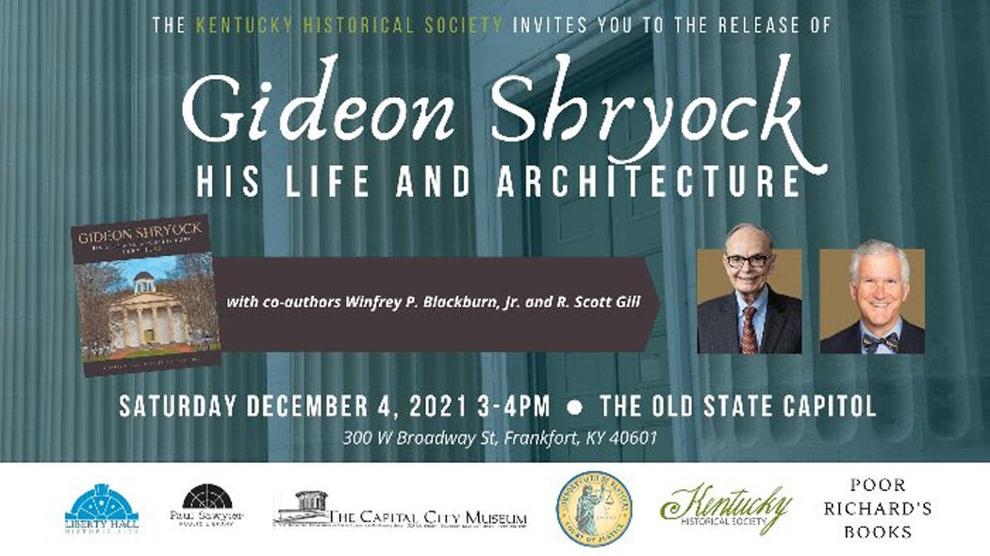 Trained in the Greek Revival style, Shryock left a lasting influence on the Commonwealth through the beautiful buildings he designed, including Frankfort's Orlando Brown House, Old Capitol, Franklin County Courthouse, Louisville's Jefferson County Courthouse, Lexington's "Old Morrison" on the campus of Transylvania University, and many others across the state. 
Hailed by reviewers as "excellently researched and written" and "a richly engaging and wonderfully illustrated narrative that unfolds the career of this very exceptional Kentuckian," copies of "Gideon Shryock: His Life and Architecture 1802-1880" will be available for sale and signing at the event. 
Promotional partners for the event are Liberty Hall Historic Site, the Capital City Museum, Paul Sawyier Public Library, Franklin Circuit Court, and Poor Richard's Books.