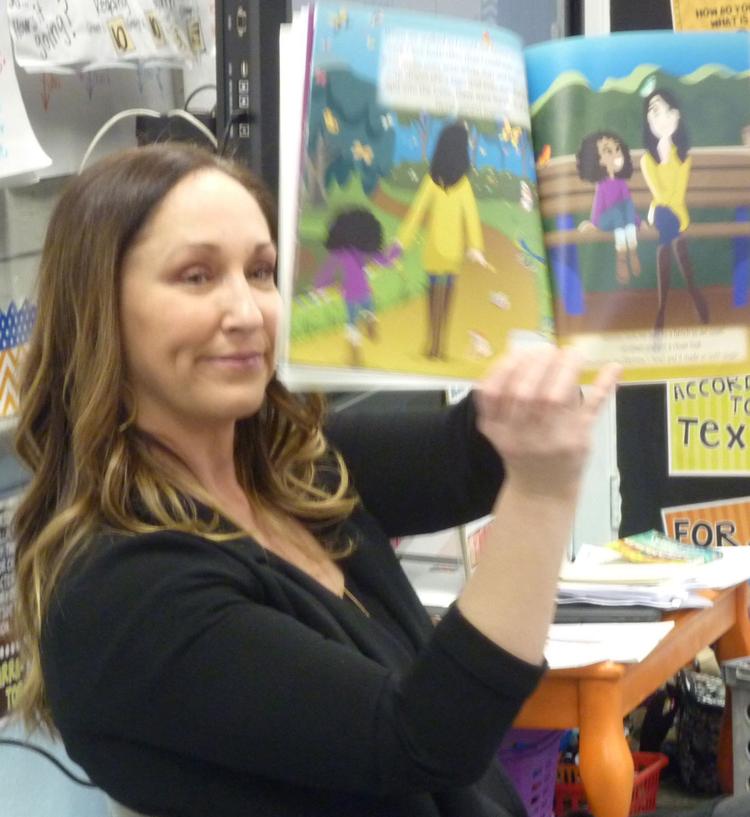 Editor's note: This story was updated at 2:45 p.m. Feb. 26 to correct the spelling of Renae Sewall's last name.
It was when the youngest of Renae Sewall's three daughters, Sophia, who is biracial, was 4 years old that she began to notice the differences between her and her family. To help her deal with self-doubt and find her inner and outer beauty, Sewall, of Frankfort, who is a master nail technician by trade, picked up a pen and began to write.
"Everyone has different families. To have people come together is a very beautiful thing," she said.
The finished product is "Beautifully Unique," a children's book that uses butterflies to explain how each person is special in their own way.
While the book was meant to help her daughter through a difficult time, Sewall is also taking her message to local schools with the hope that it will comfort other children who may feel out of place. On Monday, as part of Black History Month, she visited third graders at Second Street School to read her book and talk with students.
"No matter who you are, everybody has something that is their own that makes them special — not just yourself," the 42-year-old author explained. "Make others feel special and unique too."
"Beautifully Unique" was written and illustrated by Frankfort mothers of biracial children. Anita Hatchett, the illustrator, has a daughter in eighth grade at Second Street.
In addition to hearing from a published author, third grade teacher Cindy VanAtter and her teammates are taking it a step further and having students work on opinion essays about what makes them unique.
When asked, both 9-year-old Abby Parker and classmate Seanae Hunter, 8, agreed that their differences make them beautiful. Seanae explained that her shrimp allergy makes her unique and Abby said her hair makes her special.
"I have a heart condition," added Tylen Smith, 9. "I'm not limited in some ways, but I have to stay aware."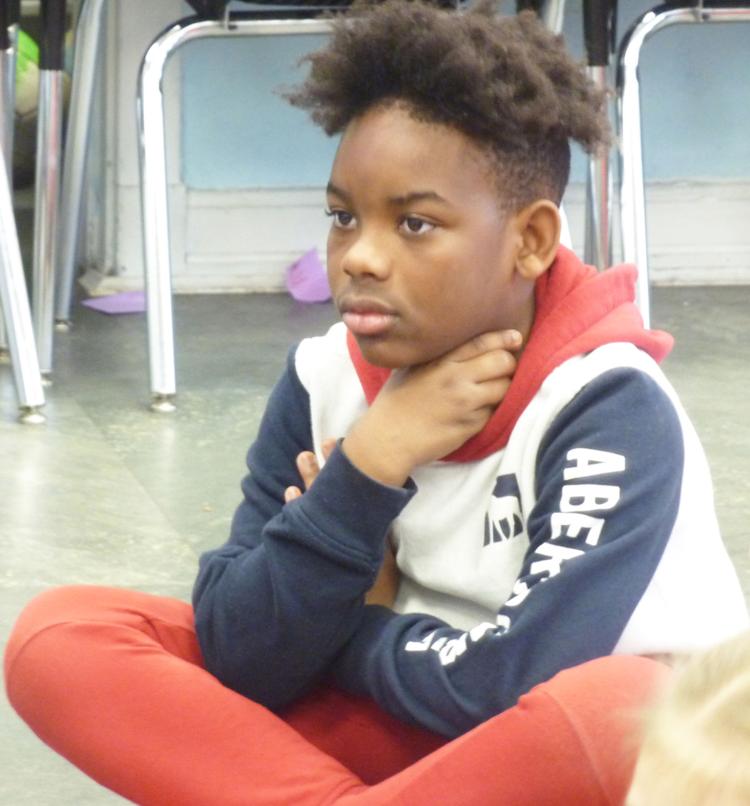 Once their essays are complete, they will hold a publishing party where the students will be able to read their work. The teachers will also select a handful of students to introduce Sewell at a March booksigning event at Barnes and Noble in Lexington.
"They will be able to present and read their work before she reads hers," VanAtter said. "All in all, it is a very exciting way for students to present their writing to an authentic audience."
So what is Sewall's advice for the soon-to-be authors?
"Inspire others and own who you are," she said. "Your message needs to be heard."