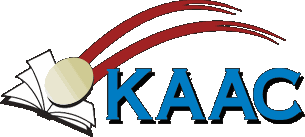 Local tweens will compete against one another in academics this weekend at the area's Sixth Grade Showcase. 
Academic teams from Second Street School, Elkhorn Middle School, Bondurant Middle School, The Frankfort Christian Academy, Good Shepherd Catholic School and Anderson County Middle School are set to appear in the competition on Saturday at BMS. The showcase will be one of 39 held across Kentucky. 
"I'm excited to do it because I like the competitions and competing against other schools," said Molly Rupinen, a sixth grader at Good Shepherd. She does social studies and language arts written assessment tests on the academic team, as well as quick recall, which is when a team of students plays against another team and rings a buzzer to verbally answer questions from various subject areas. 
Her classmate Usifo Unuakhalu is also on the quick recall team and takes written tests in math and science. 
"The competition is much harder," Usifo said of differences between the elementary and middle school levels. 
Both he and Molly had older siblings who were on the academic team, and family support led them to choose the extracurricular activity. They plan to continue to be on the academic team in the future. 
"I wish others knew that the academic team is helpful in so many ways, and they need to take it seriously," said Manas Garla, a sixth grader at BMS. He's the captain of the quick recall team and takes math and science written assessments. 
To prepare for competitions, Manas studies a few hours a day and uses old written assessment tests and quick recall questions, textbooks and the internet to study. He said that joining the academic team has bettered him as a student and "made me more serious about education." 
"I think that it really helps me to be a hard worker and it really helps me socially," said Jacob Olds, a sixth grader at EMS. On the team, he is the quick recall captain and takes written social studies tests. 
Being part of an academic team gives him the drive to study for class and helps him make friends with his peers. Jacob, who also plays various school sports, said that there are a lot of similarities in both activities, as they are team sports. He praised his academic teammates and said they help one another prepare and participate in meets. 
"I'm not nervous at all because at the end of the day, this is about fun and helping kids and I mean it can go on to be something bigger," Jacob said. For instance, he wants to be a historian when he grows up and being on the team helps prepare him for that. 
Amelia Wilkerson, a sixth grader at SSS, said that joining an academic team is something good for all students. 
"A lot of students think that it's just a lot of really hard-core academic stuff, but once you get comfortable with it, it's really not that hard," Amelia said. 
Ben Peach, another sixth grader at SSS, said he has been studying every other day for the past few weeks ahead of the showcase. He too uses books and old written tests and quick recall questions. He is a co-captain of the SSS team, along with Amelia. Ben's areas are science and social studies and Amelia takes social studies tests. Both do written composition, which is a timed essay-writing test. The written composition tests were on Tuesday night before the Sixth Grade Showcase. 
Ben and Amelia said that joining the team has helped them be more confident in the classroom. 
"I think it's made me more confident answering questions because you are buzzing in and saying the answer right there," Ben said. 
The Sixth Grade Showcases are sponsored by the Kentucky Colonels and the Kentucky Association for Academic Competition, according to a press release from the Colonels. All Saturday events will begin at 11 a.m.