Elkhorn Elementary School fifth grader Jeffrey Lough, 11, received an early Christmas present Thursday morning that rendered him speechless.
During an assembly for the fifth grade class, Jeffrey's father, Kentucky National Guard Capt. Sean Lough, surprised him with his early homecoming. As his fellow students and school staff cheered, Jeffrey ran into his father's arms as tears rolled down his cheeks. When his father pulled down his mask to see his full face, Jeffrey revealed a huge smile, but couldn't get out any words.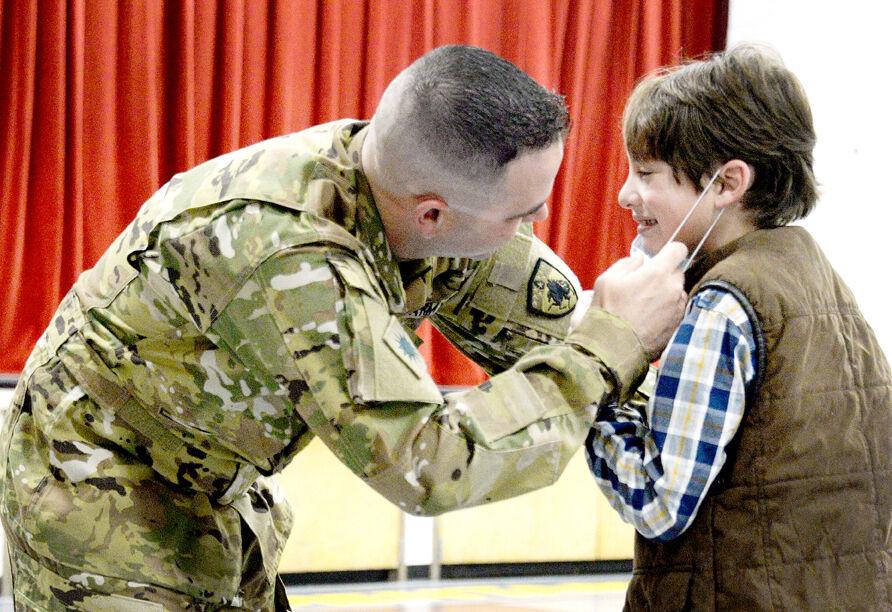 "It feels wonderful getting to see my family and familiar faces again and getting back to normal," Lough said. "Spending quality time is what I'm looking forward to the most."
Lough is based out of the Boone National Guard Center in Frankfort and has spent the past 10 months on active duty in Kuwait and Iraq. He wasn't supposed to come home until after the holidays, but Lough said his fellow servicemen wanted to get him home to his family. 
The Lough's took Jeffrey out of school for the remainder of the day and planned to spend time together.
"I'm looking forward to spending time with just the three of us, enjoying each other," Lough said. "It's an opportunity to reconnect."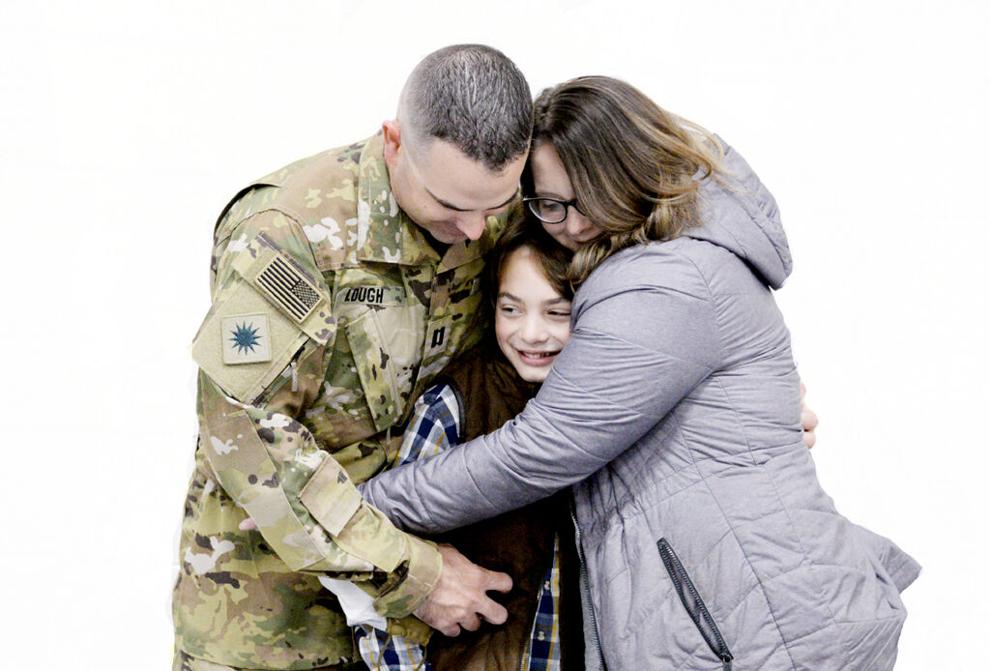 Annell Lough, Jeffrey's mother and Lough's wife, also shared in the excitement of Lough's return.
"It's exciting," Annell Lough, Jeffrey's mother, said. "We weren't anticipating his return until after the holidays."
Chrys Means, Jeffrey's grandmother and Annell's mother, also attended the surprise assembly at the school.
"Thank you National Guard for our big Christmas present," she said.