A counselor at Franklin County High School has been arrested for allegedly having a weapon on school property.
According to the the Franklin County Regional Jail website, Holly Elizabeth Lawson, 37, of Frankfort, was charged with unlawful possession of a weapon on school property, a Class D felony. The charge is punishable by a maximum of five years in prison and a $10,000 fine.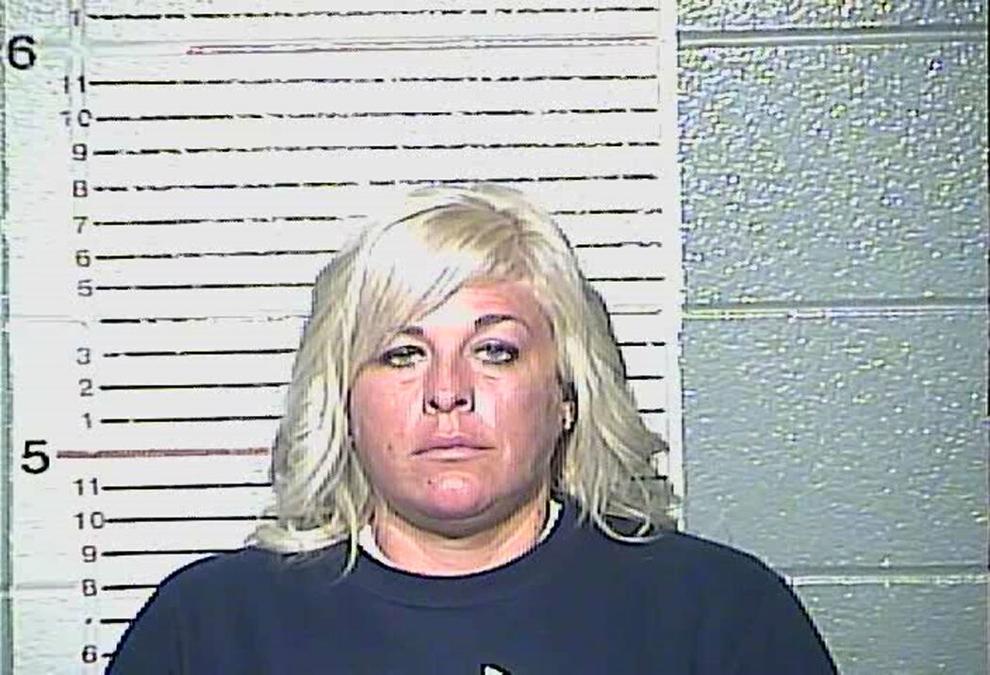 She is being held at Franklin County Regional Jail. Bond has not been set.
The arrest occurred at 7:50 a.m. Wednesday before the start of school after Lawson was confronted by school administration and law enforcement about having the firearm on school property.
She admitted to still having the Smith & Wesson 9mm handgun in her purse, according to the arrest citation, which added that Lawson said she put the gun in her purse when she and her husband went on a weekend getaway to Owensboro for a Kentucky Derby party with friends and forgot to take it out when she got home.
"Mrs. Lawson does not recall any conversations with staff about her carrying her firearm at school but staff has stated Mrs. Lawson has bragged about bringing her firearm to school," the citation states.
With her consent, a deputy removed the handgun from her purse, where it was found in the bottom secured in a nylon holster.
According to her Facebook page, Lawson has been employed by Franklin County Schools since 2013. She served as a special education teacher at Western Hills 2013-2014, was a special education teacher at FCHS 2014-2015 and was FCHS' Student Support Service Coordinator 2015-2016 before becoming a counselor at Franklin County High in 2016.
FCS Superintendent Mark Kopp released a statement on the incident to parents shortly after Lawson was transported to the sheriff's office for questioning.
"After school hours yesterday, we received a report that a certified employee at Franklin County High School may have had a weapon in their possession. We met the employee when they arrived at school before the start of the regular school day today and escorted the employee immediately to the School Resource Officer's office. We questioned the employee, who admitted to having the weapon. The employee was then immediately taken into custody and escorted from school property to the Franklin County Sheriff's office. At no time were students or staff in danger."
Kopp said the report came into the central office after school hours Tuesday, and the employee was no longer on school property at that time.
He was at the school today at 7 a.m. "just to make sure I was there before it opened," Kopp said.
"The most important thing is at no point was any student or staff in danger,"  Kopp told The State Journal.
He declined to comment further.
"I don't want to do anything that would endanger the investigation," Kopp said.
When asked whether Lawson has been suspended, the superintendent stated that he "cannot discuss personnel issues or actions taken."