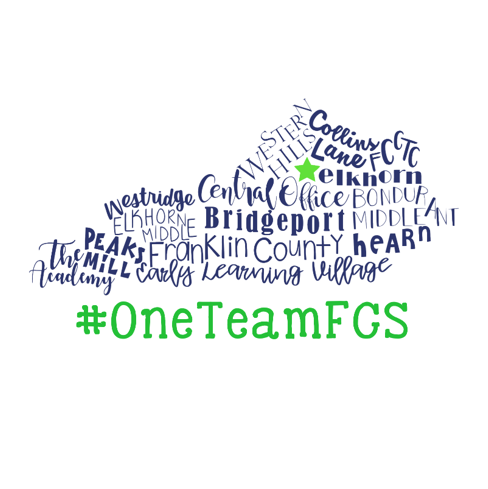 The Franklin County Board of Education reviewed the county schools' annual financial audit report at its Monday meeting. The audit was clean despite the findings in the report, according to a partner from FCS' auditing firm. 
Representatives from RFH CPAs & Consultants, the independent auditors who conducted the audit for the fiscal year ending in June, told board members that while there were no major errors or discrepancies, there were a few findings that the district can address in the next year to improve financial reporting, some of which the district has already addressed. Board members also received copies of an audit report from RFH, which has completed previous audits for FCS. 
"We were able to issue you all a clean audit opinion, which is what you want," Heather Cochran, a partner at Lexington-based RFH, told the board on Monday. 
One finding is a segregation of duties, or ensuring that financial processes are completed by more than just one person.
"The district recorded inappropriate financial statement activity, including issuance of checks that were not valid budgetary expenditures. Material misstatements were noted as a result of the activity," the report said under the finding.
The segregation is something that the school district has already begun addressing with new Finance Director Shane Smith and interim Finance Director Randy Cutright, Superintendent Mark Kopp told the board. Smith and Cutright served as finance director after former finance director Lesley Wade resigned amid an FBI investigation earlier this summer.
All finance employees are receiving more training and professional development and multiple employees are learning the district's financial reporting and tracking methods. 
Kopp told The State Journal that he would not comment about Wade in regard to the audit. He said that the district is "very glad the growth we are making" with the information from the findings.
Another district finding was that some material audit findings "were required so that the district's financial statements were fairly stated," the report said. To fix that, RHP suggested that FCS review its year-end financials reporting process. 
Among individual schools activity funds audits, Western Hills High School and Bondurant Middle School each had two findings relating to purchase orders and receipts. Franklin County High School, Collins Lane Elementary, Hearn Elementary, Bridgeport Elementary and Westridge Elementary all had one finding, related to purchase orders recording. Elkhorn Elementary had one finding related to receipts. Peaks Mill Elementary, Early Learning Village, Elkhorn Middle School and the Franklin County Career and Technical Center had zero findings. 
To address these findings, school personnel will receive more training about using Redbook, which the school district uses for financial recording. 
The board additionally accepted a Kentucky Academic Standards Professional Learning Mini-grant of $10,000, which will be used for for professional development costs.