Franklin County Schools board member BeLinda Henson has had a decision weighing on her lately, one that she's looked at from all angles.
But in the end, Henson has decided not to run for re-election for the school board.
"I have considerations at home," she said. "My mother is a very few days away from turning 90."
Henson has served on the board for 12 years, representing District 3, which includes the areas of South Benson, Evergreen, Bald Knob, St. John, Choateville, Bridgeport-Botkins and Collins Lane.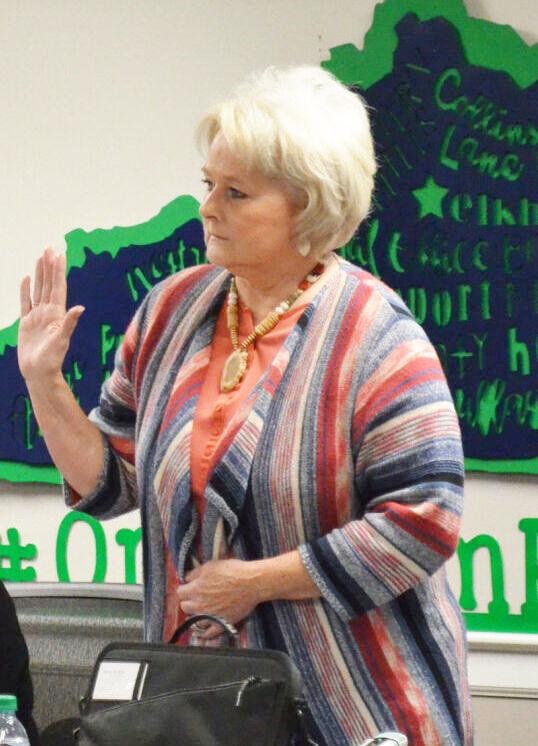 Larry Perkins, the board member for District 2, is also up for re-election this year. District 2 includes the areas of Jett, Country Club, Stations Spring, Switzer, Forks, Swallowfield, Peaks Mill and Switzer.
Those interested in running for either seat must file their papers with the county clerk's office by 4 p.m. on June 7.
The one thing that could change Henson's mind is if no one enters the race.
"If no one else threw their hat in the ring, I think I would," she said about running. "It would be my civic duty to run. Being a school board member, I take this job very seriously.
"I just know when they appoint someone, they often have no clue about education. I've been on all sides. I'm a parent, I was an employee for 15 years, and I've been a board member."
Henson worked as the coordinator of the Parent Resource Center, helping parents who had children receiving special education services, and also as the Title I coordinator, training parents to better understand laws on special education.
Henson's oldest daughter, Sarah, has high functioning autism.
"She's on the spectrum, and that's how I got involved in special education," Henson said. "I had to learn by the seat of my pants, and I learned about being a better advocate for her. How you ask for something can determine whether you get it or not.
"I think Franklin County Schools gave her the best education that could be provided to her."
Sarah works for Kentucky State Parks and will be able to retire soon.
"I just love Franklin County Schools," Henson said, "and this is one way I could give back."
There have been challenges as a board member.
"I think probably the hardest part of being a school board member is when you ask a question, you have to ask the next question, and if needed you have to ask the third question," Henson said. "You have to know what you're talking about in order to ask them. I know I've been a burr under the saddle sometimes. I know that, but I wear that like a badge of honor.
"I think your obligation as a school board member is to look out for and protect the students and staff, to provide as much as you can afford to teach children and prepare them to be the best citizens they can possibly be after graduation."
It's a role Henson has been glad to fill.
"It has been an honor and privilege to be a Franklin County Schools board member, and I have loved every minute of it," she said. "You just know when it's time."