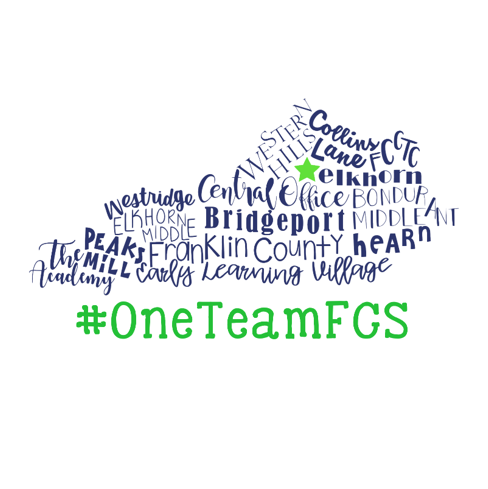 The Franklin County Board of Education on Monday passed a 4% property tax increase. 
Larry Perkins cast the lone vote against the higher tax rate on real and personal property of 74.3 cents per $100 of assessed property value. The rate for last fiscal year was 71.5 cents. The new rate is projected to bring in $25.6 million, or 8% more than last year's revenue of $23.6 million.
Prior to the vote, FCS Superintendent Mark Kopp said that the extra funds collected from the new tax would support a 1% pay increase for school employees, at a cost of about $478,000, and support the recent addition of counselors and behavioral interventionists in schools, at a cost of about $600,000. FCS has 90 new teachers this year because of more competitive pay in other school districts, Kopp said. 
He said that the school district recently learned that it had a drop in projected Support Excellent Education in Kentucky, or SEEK, funding of about $642,000 for a projected total of $19.16 million in state funding this year. Kopp said the decrease happened due to increased assessed assessed tax values in the district. 
"I'm a taxpayer too, and I live in this district. I'm very cognizant that this is a burden when you have to ask the local economy to continue to fund the great things that our kids are doing, the great opportunities that our kids receive. We would really hope that the state would step up and not impact our SEEK funding negatively just because we had some assessment growth, but that's not the way, unfortunately," Kopp said. 
Perkins said that the idea of raising taxes requires weighing support for schools against the income of residents. He said that property tax assessments went up 3%, or about $54 million, this year. He said commercial assessments went up 6%, or $56 million, and new property was valued at $55 million this past year. Perkins said that prior to the meeting, he heard from state workers, retirees and others on fixed incomes. He said state employees have not had a raise in seven years. 
"Our job is to support our students and our teachers and our staff, but the other half is that you have to be conscientious of your tax base," Perkins said. 
Before the vote, board member Chuck Fletcher said he has a family member who is a student in the school district who needs the support of behavior interventionists, so Fletcher experiences their impact firsthand. He noted that many good things are happening in the district across the board and paying taxes supports those opportunities. 
"I am just thankful to look back in my life and see where people have paid taxes for me to have a good education. If those people hadn't paid the taxes for me to have a good education, I probably would not be at where I am today," Fletcher said. 
Prior to the meeting, the board held a public hearing on the tax increase. State law requires a hearing any time a taxing entity proposes to raise more through taxation than the year prior. During the hearing, nine FCS employees spoke in favor of the tax, including principals, counselors and behavior interventionists. 
Collins Lane Elementary Principal Jennifer Perkins gave an outline of what the school's behavior interventionist has done in the first month of school. The interventionist checks in with two kindergarten students two to three times a day, a first grade student three times a day, a second grade student two to three times a day and a third grade student every 30 minutes, as well as monitors nine students on behavior charts, and provides intensive intervention to a student who left a rehabilitation hospital for their behavior.
"These moments can take hours with documentation and de-escalation that she has done. So with this, that shows that the part of her intervention involves mental health intervention, even at an elementary level. All of these situations mentioned above that she has handled involve non-special education students. She has also been in the classroom providing instructional behavior feedback for teachers. Without this position, I would likely be doing all of these things," the principal said. 
Only one person spoke against the tax in the public hearing, former county schools teacher Phyllis Vincent. She said administrators should focus more on traditional learning, like the three R's or history, in the classroom to solve social issues in today's society and less on bringing additional staff into schools.  
"We need to go back to a classical education and teach the three R's. Teach the kids history. My goodness, you look at the demonstrations all over the country towards socialism and I think, 'My gracious, we've not taught these kids anything about social studies or American history if these kids are assuming that that's a better way of life,'" Vincent said.  
Board member BeLinda Henson said in the hearing that education has changed from the way that it was 10 years ago and students' needs are completely different. She said FCS has cases of students coming to school after staying up all night to take care of younger siblings or students going to class with hygiene problems. 
"These kids have problems that would literally rip your heart out if you knew what they had to contend with," Henson said. "And our teachers, they have families too... . It's my job to support this staff to the best of our ability."
The school board also voted unanimously to increase the Franklin County Sheriff's Office commission for tax collections on behalf of schools from 2% to 2.5%. The school district and sheriff's office work together frequently on projects like putting school resource officers in county schools. According to a presentation from FCSO, FCS is the largest of six local special taxing districts and has the largest burden on FCSO to collect taxes.