For families with school-age children, buying school supplies is an annual event and an added expense.
It won't be this year for families in the Franklin County Schools district.
FCS will be buying school supplies for all students, preschool through 12th grade, for the upcoming school year.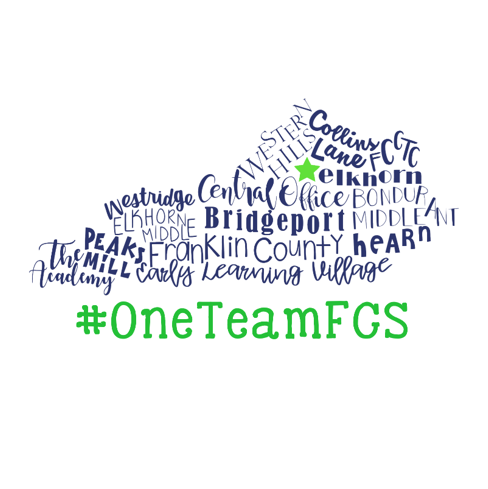 "This is something we've talked about in the past, and board members in the past have said they'd like to see this," FCS Superintendent Mark Kopp said, "but this is the first time we've had some money come from the federal government that we've been able to use to help families in this manner.
"It's a great opportunity to fill that need."
The board discussed the issue at its meeting Monday. The district will be using ARP ESSER III (American Rescue Plan Elementary and Secondary School Emergency Relief) funds to buy the supplies and has reserved up to $400,000 to cover the cost.
"The great thing about this for families is this is such an expensive time of year — new shoes, new backpacks, new clothes, new lunchbox," said Sharla Six, FCS assistant superintendent, curriculum, instruction and assessment. "August is as expensive as Christmas, especially if you have more than one child in school."
Knowing that some families start shopping early to spread out the cost of school supplies, FCS is getting the word this week on its social media platforms.
"I think it will really help us evaluate the school lists from a different perspective," Six said. "Schools create these lists, and this time we're the ones purchasing items. We might look at it a little differently. What is it kids truly need to be successful?"
Six said schools will coordinate with their Family Resource Centers to be sure there is no overlap in assistance with school supplies.
"We really appreciate the efforts that have already started to assist families," Kopp said.
Six and Kopp said the funds being used to provide school supplies are not be confused with per-pupil funds that are used by principals to make purchases as well.
"It's $140 per student, and it goes to the principal to buy things like instructional programs," Kopp said of the per-pupil funds. "They've never been able to do this, to buy school supplies for kids. There are so many other needs for the funds."
Six said at this time, buying school supplies is considered a one-year relief event.