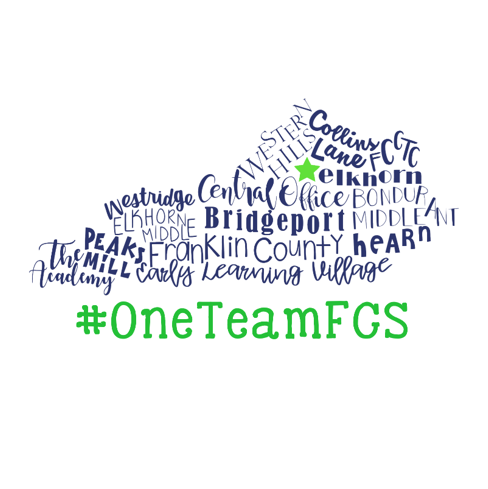 Editor's note: This article was updated at 5:33 p.m. on Saturday to include comments from FCS board member Chuck Fletcher. 
Correction: This article was updated on Sept. 4 to correct the date for the hearing to be Monday, Sept. 9. The article previously said Thursday, Sept. 5. 
The Franklin County Board of Education has proposed a 4% increase in the school district's property tax rate.
The rate hike, in combination with increased assessed property valuation in the district, would generate about 8% more revenue than last year.
The school board will hold a public hearing on the proposed increase at 5 p.m. Sept. 9 at the FCS Board of Education office, which is at 190 Kings Daughters Drive, Building 300. 
The proposed tax rate for both real and personal property is 74.3 cents per $100 of assessed valuation. If the increase is adopted, the owner of a home with an assessed value of $150,000 would pay $1,114.50 in real estate taxes, $42 more than last year. 
"It's something that every school district has to make a decision on every year," Superintendent Mark Kopp said.
School board members will vote on the proposal after taking public comments, thus they will ultimately decide whether it passes. 
The school district's general fund tax for the 2019 fiscal year was 71.5 cents on real and personal property and brought in a revenue of over $23.6 million. The board voted in favor of the 2019 tax in September, increasing the rate by 2 cents.
The compensating tax rate, which is the rate that would produce the same amount of revenue as last year's tax rate, for 2020 is 70.2 cents on both real and personal property, about 4 cents less than the proposed tax rate. 
The proposed rate would bring in about $25.6 million, over a million dollars more than the compensating rate. Revenue from taxes is allocated in the school district to the building fund, instruction, transportation, maintenance, collections and more. 
Kopp said the school district has continuously received less funding from the state, like many other public school districts across Kentucky. For instance, FCS has no money in its textbook fund, which was supported by the Kentucky Department of Education along with other public school districts' textbooks. 
FCS has to look at maintaining the current services it provides students, such as support for students' mental health, well-being and safety, Kopp added. General costs of doing business, such as utilities, increase every year. 
The district is looking at many ways it could improve with the additional revenue, Kopp explained. One possibility is building in a yearly pay increase for FCS employees. 
"You have to invest in the people that help your kids," Kopp said. 
FCS Board member Chuck Fletcher said that state legislatures place the burden of funding on local school boards because "they refuse to appropriately fund money to local district like Franklin County Public Schools in the state of Kentucky. These mandates we received in our district comes with a large price tag which is placed on your local district to fund."
Fletcher noted that Senate Bill 1, a school safety initiative introduced to legislators earlier this year and signed into law, calls for school safety mandates like having one counselor per every 250 students. The law won't go in effect until next year and is contingent upon the state providing the funding to schools in order to enforce it. With more than 6,000 students in FCS, "that is a high price we have to fund, but yet the cost is to our district but yet we are to see if the legislation will provide us the funds, but it is mandate," he said. As facilities must be upgraded to ensure safety, and with a continuing need to invest in technology and teacher training and development, costs to the district will increase. Support Education Excellence in Kentucky funding program from the state has also not increased in recent years, Fletcher said. 
"I can't speak for the other board members, but I want to see schools in our district going from good to great, and as a taxpayer myself, I begin to see there has been a great cultural change and philosophy that our children can learn and graduate being career ready to college ready, because this community is investing in our children and we are making a difference," Fletcher said.