During a meeting in which Franklin County Board of Education members were thanked for their service with a proclamation for School Board Appreciation Month presented by Judge-Executive Huston Wells and officers for the year were elected, one consent agenda item that received no discussion was the approval of a contract for graduation ceremonies to remain at the Kentucky Horse Park.
For the third year FCS will hold graduation for Franklin County and Western Hills high schools at Alltech Arena. While the times have yet to be announced, ceremonies will take place Saturday, May 23, according to the contract the local district agreed to along with two other area districts — Anderson County and Jessamine County.
The $10,000 base cost for graduation split between the four schools will cost FCS $5,000 — or $2,500 per school. The rate is the same as it was last year. However, additional costs for chairs, podiums and microphones will likely increase the total amount.
FCS moved graduation ceremonies to Alltech Arena in 2018 after the Frankfort Convention Center, which formerly hosted the events, was demolished.
In other business, the board:
• Elected officers for 2020. Natalie Lile and Chuck Fletcher will again serve as chair and vice chair, respectively. Rebecca Roberts was elected secretary and Shane Smith will serve as treasurer.
• Approved the fiscal year 2021 draft budget, which includes $72.9 million in general fund revenue and $15.1 million in payments made by the state. Smith said there is a $938,267 decrease in the beginning balance compared to FY20 due to salary increases. The tentative budget is due May 20 and the final budget must be approved by Sept. 20.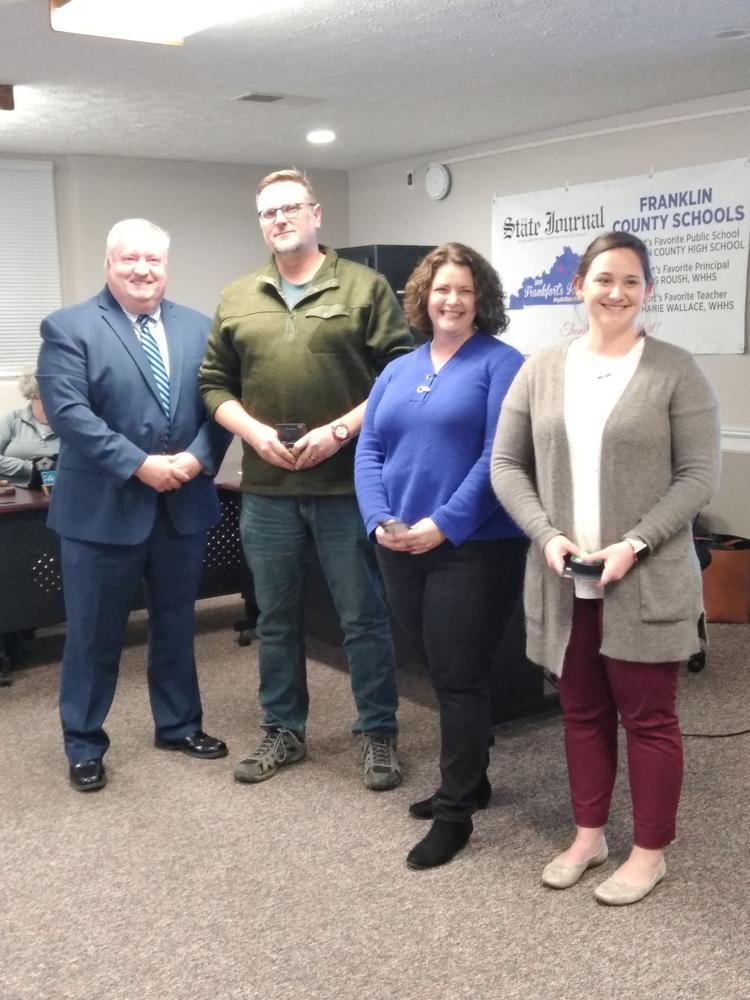 • Recognized three teachers from Bondurant Middle School who achieved National Board Certification during the 2018-19 candidate cycle. James Gary, Rebecca Lewis and Lucy Collins were honored.
• Approved a $2,000 donation from the FCHS Class of 1958, the school's first graduating class, to be used toward a new marquee sign on the school's front lawn.
• Announced that the district placed second in the Christmas Parade float contest for the entry "Seasons readings." Superintendent Mark Kopp said nearly 400 books were given away during the parade and the district is hoping to give out 1,000 books this year.
The next meeting of the FCS Board of Education is 11:30 a.m. Jan. 21 at Bondurant Middle School.