Senior Halle Simons was surprised on the steps of Frankfort High School Friday with a $1,000 scholarship presented by the Friends of Paul Sawyier Public Library.
"We hope this $1,000 will assist you in reaching your goals," said Charlene VanWinkle, who serves on the Friends of PSPL scholarship committee along with Manoj Shanker, Judy Goddard and Diana Peters.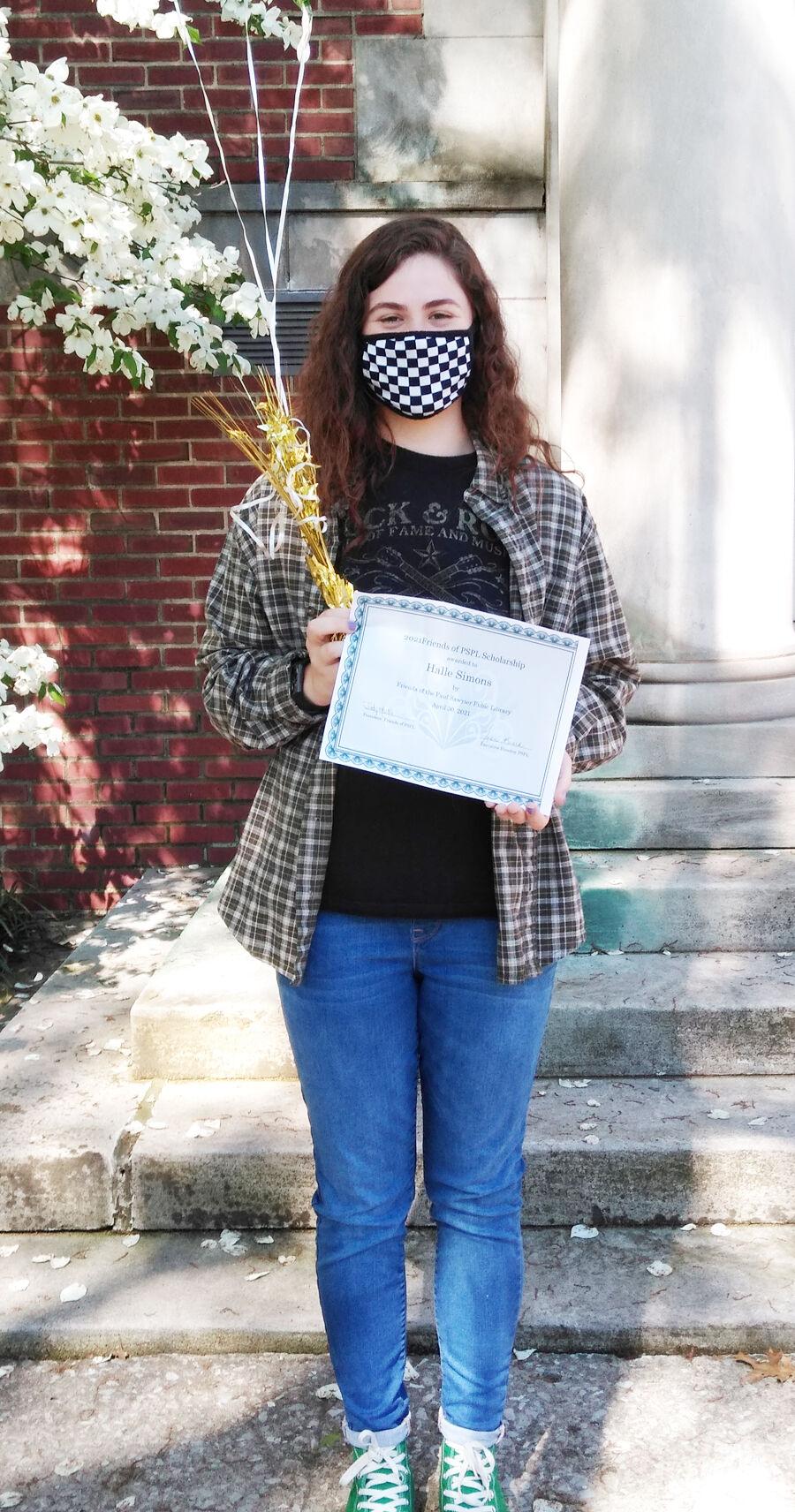 Simons, who is the daughter of Katie Hanly and Matt Simons, already has nine dual credit hours and will attend Bluegrass Community and Technical College in Lexington in the fall. She will start college as a sophomore and plans to obtain her associate's degree at BCTC next year before moving on to the University of Louisville to study criminology.
"It means a lot," the 18-year-old said of the scholarship. "Every little bit helps and I am grateful."
At FHS, Simons is on the academic team, played volleyball for two years, was a member of the swim team for three years and serves as co-president of the drama club.
In a letter of recommendation, theater director Karen Hatter described Simons as "reliable, prompt, committed, great with kids and eager to speak out for social injustices."
In her spare time, she works as a lifeguard and swim instructor at the YMCA. Simons has also been a Frankfort Reading Camp counselor, helping struggling readers for the past seven summers, and volunteered at the library as a teen helper for the last six years.
"Halle is one of the most compassionate and kind students I have ever worked with," added FHS counselor Jessica Harley.
"Last week Halle brought fresh tulips into school to pass around to teachers and students to brighten their day."