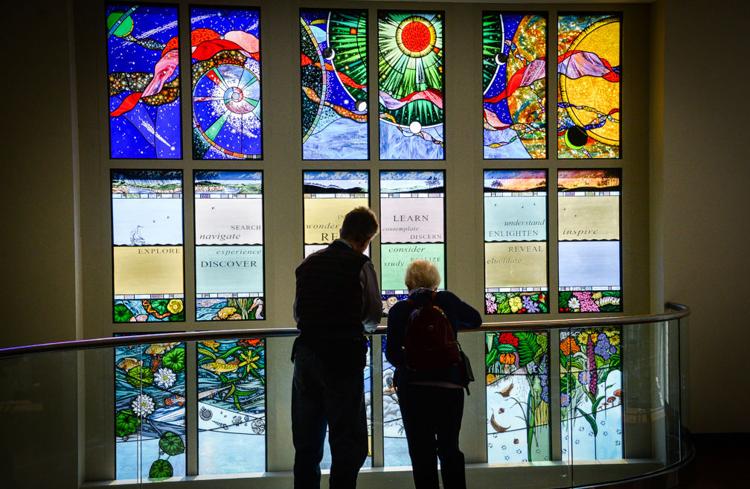 Just days after cancelling all programming, the Paul Sawyier Public Library will close Tuesday and Wednesday in response to the coronavirus pandemic.
"We really hate to close, but like other responsible groups, we want to do our part to keep our customers and staff safe and well," PSPL Executive Director Jean Ruark told The State Journal on Monday.
The PSPL board of trustees will meet at 9 a.m. Wednesday to approve a longer-term closing, which will be announced after the meeting, Ruark said.
"The Board of Trustees and the PSPL management team will continuously monitor the public health situation and consult with the Franklin County Health Department and local elected officials to determine when the library can resume normal operations," Ruark added.
This week the library will offer curbside delivery from 10 a.m. to 4:30 p.m. and phone reference from 10 a.m. to 4:45 p.m. Customers may reserve materials online or by calling PSPL at 502-352-2665. There is a limit of five items per card.
Public WiFi will be available in the library's parking areas, but reception isn't optimal in the parking garage.
Book drops will be open, but customers are encouraged to hold all materials due back during this time period until the library reopens. All fines for overdue materials will be waived.
Customers are encouraged to take advantage of the PSPL digital collection to download or stream to a computer, smart phone or portable device.
"Many Franklin County residents rely on the library's programs and services. It is imperative, however, that we take all the necessary actions to mitigate the spread of the virus," Ruard explained. "By suspending the library's normal operations, we are taking steps to protect the health and well-being of Franklin County's residents."