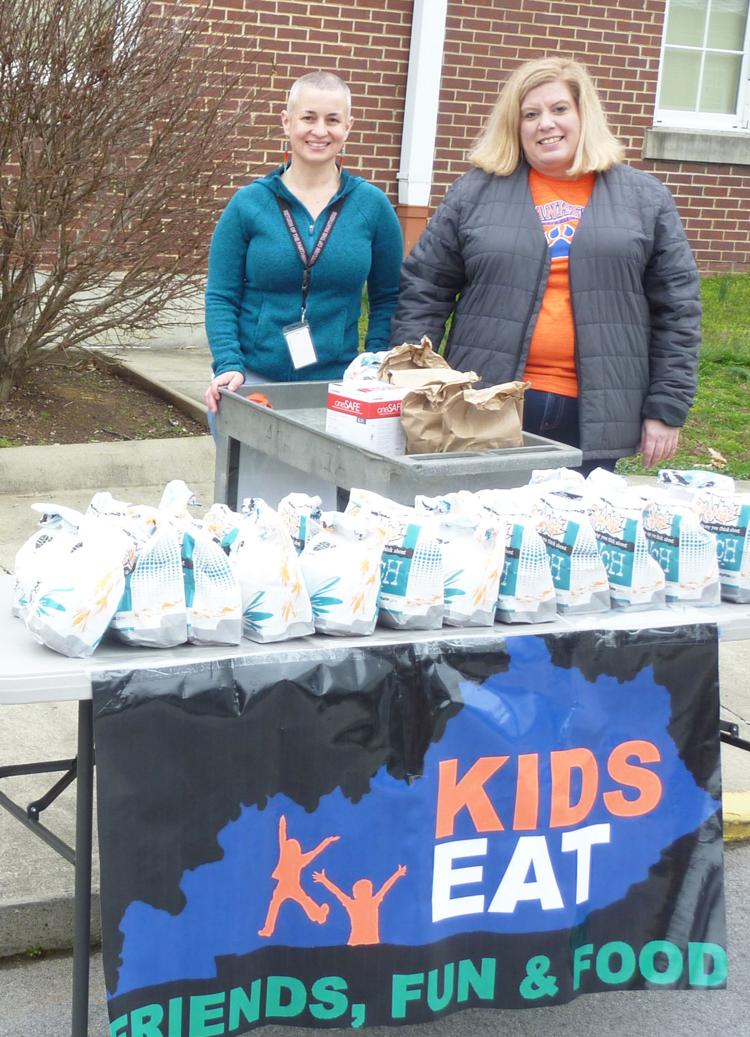 Frankfort Independent Schools' free breakfast and lunch program went mobile on Monday — the first day schools statewide were closed due to the coronavirus outbreak.
From cafeteria staff to teachers, principals and parent volunteers, all hands were on deck to feed the district's student body. According to FIS Food Service Director Christy Pritchett, roughly 100 were served breakfast.
"Superintendent Houston Barber walked the streets because he knows where the kids live," she told The State Journal. "We have bus drivers taking meals to homes where students live."
The district is handing out free breakfast and lunch to all students 18 and younger at five city locations until Friday, April 10.
Three locations — by the picnic tables at the Kings Center, in the parking lot at Bellepoint Baptist Church and on the Fourth Street sidewalk outside Frankfort High School — offers breakfast from 8:30-9 a.m. and lunch from 11-11:30 a.m. each weekday.
The other two locations — at Leathers Field on Meagher Avenue and in the parking lot on Walter Todd — serve breakfast from 9:15-9:45 a.m. and lunch from 11:45 a.m. to 12:45 p.m.
"It's been quite rewarding," Pritchett added.
Staff prepared 275 lunches but Pritchett expects the number of students served to rise as word of the meal program spreads.
"These are healthy, good and nutritious meals," said Tina Rodgers, who works at the Panther Transition Academy. "Everything is mom-approved."
Monday's lunch menu included a ham and cheese sandwich, chips, a fruit drink, raw veggies, a piece of fruit and milk.
"We really tried to think of every way to serve our community and students, especially with the closures of restaurants," said Frankfort High School interim Principal Tyler Reed, who was overseeing Monday's lunch pickup on Fourth Street outside the school with Pritchett and Rodgers.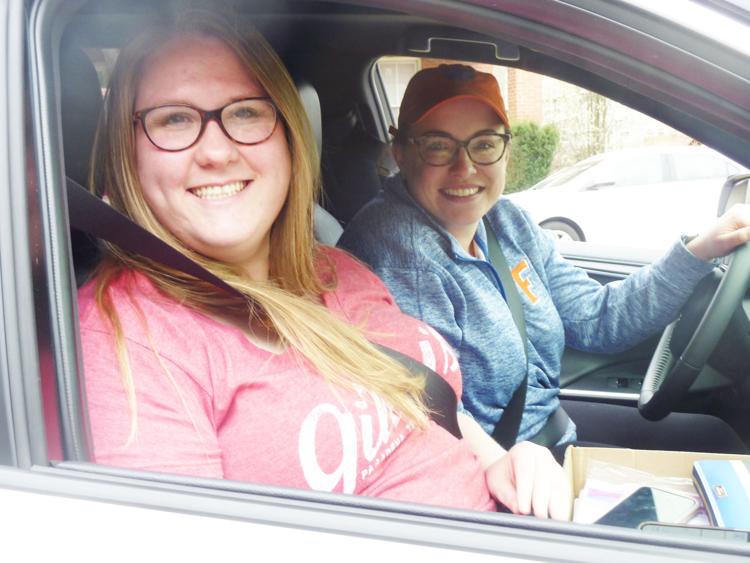 As the trio waited for students to pick up their sacked lunches, Second Street School Principal Sam Sams and rigor alignment coach Pamela Felts zoomed up in Sams' SUV. The pair was in the process of delivering Non-Traditional Instruction (NTI) packets to students who were absent on Friday and decided to grab a few lunches for the kids as well.
"Even though it has only been one day, it's great to see the students," Sams explained.