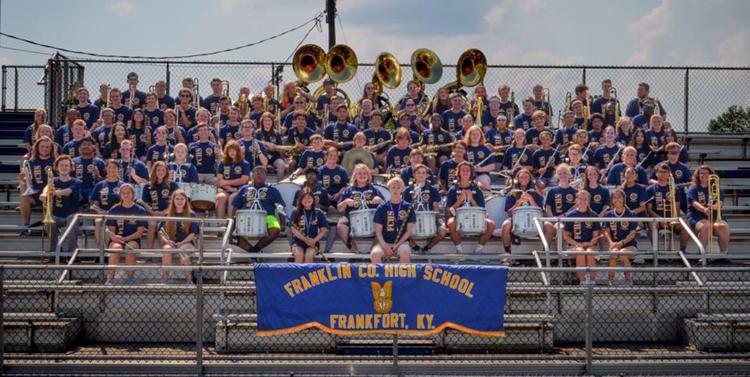 The Franklin County High School Band has been an integral part of the community since Franklin County High's founding in 1958. The Flyer Band is a staple of football and basketball games, local parades, and concerts, and students and alumni alike stand for their traditional rendition of the Flyer Fight Song and the Alma Mater. 
In order to support the band, the FCHS Band Boosters raise funds for uniforms, instruments, travel, lessons, music and other expenses. Each year, the community flocks to the FCHS Band Bazaar, which is held in December. 
With the advent of COVID-19, the 2020 Band Bazaar had to be cancelled, like so many events. However, the fundraising needs of the FCHS Band are still there. 
"The band will be performing for family on Oct. 27, and we are purchasing special band masks and instrument covers to provide to the musicians. Also, we have ongoing needs to provide music, lessons, and supports for our music students," said Julie Kemper, Band Booster President. "In these rough times, we don't want to make it harder on band families to have to provide masks or other equipment out of their own pockets." 
To raise these needed funds, the FCHS Band is turning to the community to support an online Pie Sale. These are the same outstanding pies that the band has sold in past years, from the Pie Peddler, but this is the first year it is all online for the community's convenience!  The descriptions may be found here http://bit.ly/PiePeddlerTypes. Apple, Dutch Apple, Cherry, Blueberry, Lemon Meringue, Peach, Pecan, Chocolate Cream, and Coconut Cream are available.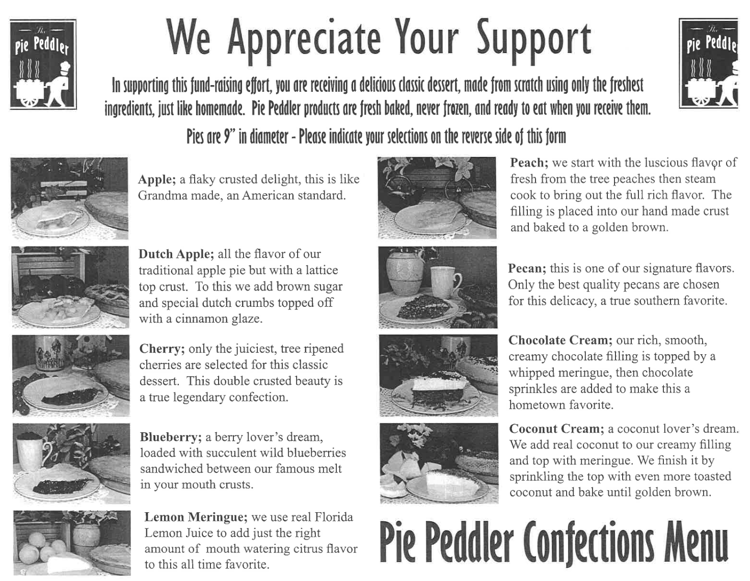 To order a pie, or make a donation to the FCHS Band, go to https://bit.ly/PieOrders2020. All sales will be online, and the deadline is Oct. 12. You may pay by debit or credit card online. If you must pay by check, you can send these made out to FCHS Band Boosters and mail it to PO Box 1571, Frankfort, KY 40601. Payment MUST be received by Oct. 12. 
Donations may also be made for the band through the same link, above, without purchasing a pie.  
The freshly baked pies will be delivered to the band room at FCHS at 1100 E. Main St. on Oct. 31 and they freeze beautifully. Those ordering will receive an email with a time slot to pick up their pie(s), based on the first letter of the last name. The Boosters are offering curbside pickup, with no need to enter the building or even get out of the car. The Boosters request that masks be worn when picking up the pies, for the safety of the band families volunteering that day.