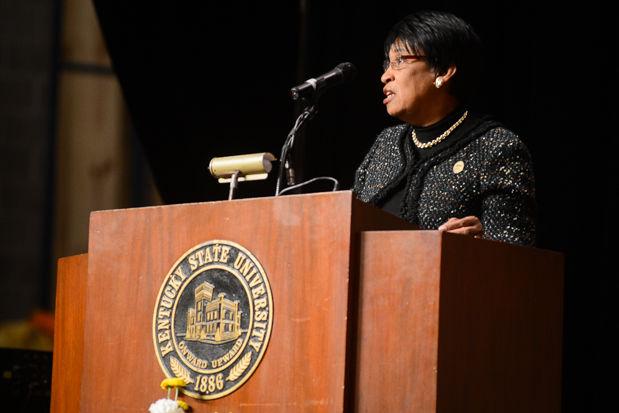 Former Kentucky State University President Mary Sias was named to the Texas Southern University Board of Regents by Texas Gov. Greg Abbott recently.
Sias, who resides in Dallas, currently serves as director to the Millennium Leadership Initiative and assistant to the president of the American Association of State Colleges and Universities.
Her term on the Texas Southern University Board of Regents will expire on Feb. 1.
While in Frankfort Sias was a member of the Kentucky One Hospital Board, Frankfort Chamber of Commerce, Frankfort YMCA, and the Frankfort Woman's Club.
She received a Bachelor of Science in Sociology from Tougaloo College, Master of Science and Doctor of Philosophy in Sociology from the University of Wisconsin-Madison, and Master of Business Administration from Abilene Christian University.