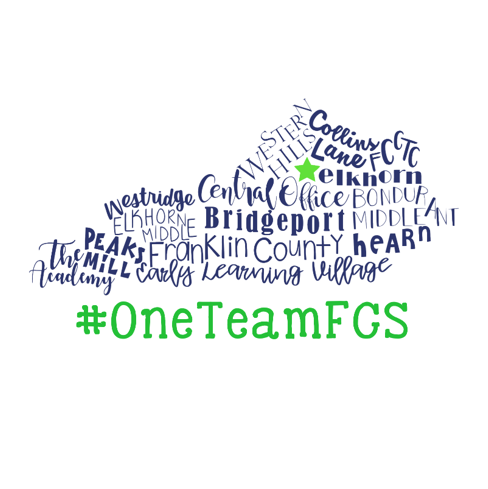 The Franklin County Board of Education named its new treasurer in its Monday meeting at Collins Lane Elementary. 
The board unanimously elected Shane Smith, who was also recently hired as the school district's finance director, to serve as the board's treasurer. Other officers for the board's finance corporation stayed the same as last year. 
Smith fills a vacancy at the school district left by former Finance Director Lesley Wade, who resigned this summer after the school district learned that she was the subject of an FBI investigation. The nature of the investigation is still unclear at this time. The FBI did not confirm or deny whether it was investigating Wade, but Superintendent Mark Kopp confirmed the probe. 
Smith is a partner at Smith CPA and Advisors in Lexington, according to his LinkedIn profile. He received his bachelor's and master's degrees, both in accounting, from the University of Kentucky. 
During Monday's meeting, Kopp reviewed the first few days of school for board members. He said that the Back to School Picnic for teachers was held inside at Western Hills High School due to rain last Tuesday, but teachers still had a lot of fun. Kopp said that despite some hiccups on the first day of school Wednesday, it was a positive start to the school year. 
"We've had a fantastic start to the year. Truly, truly, it's been very smooth. Lots of great stuff going on," Kopp said. 
Board members also toured Collins Lane Elementary, as they do during most of their board meetings held on campuses. They visited classrooms to see students and teachers in action. 
The school was decorated with a circus theme, as that was its theme for a Back to School Bash, said Principal Jennifer Perkins. Teachers held a door decorating contest and Facebook users voted on their favorites. The winner, Holly Satterwhite, won a $500 back-to-school shopping spree for classroom supplies after her door received over 700 likes. 
Board member Larry Perkins commended school staff for abiding by the school district's new visitor policy, which is mandated by Senate Bill 1 that outlines standards for school safety across the state. All visitors going to school must present a photo ID and sign in at the front office to receive a visitor's pass. School employees and board members have new IDs to comply with the new policy.