The University of Kentucky held its 154th May commencement at Rupp Arena during the weekend of May 14th. Among the graduates honored was Tyler Gayheart, who received his Doctor of Philosophy degree from the College of Communication and Information.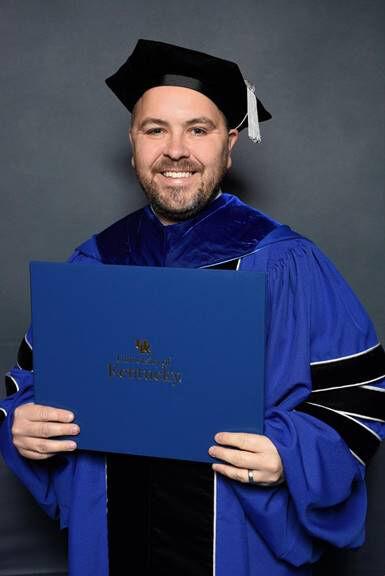 He received his bachelor's degree in marketing in 2009 and his master's degree in instructional system design in 2012, both from UK.
Dr. Gayheart is the executive director of enterprise salesforce operations at the University of Kentucky. He is also chairman of the Board of Directors of the University of Kentucky Federal Credit Union.
He is a United States Marine Corps combat veteran with service in Afghanistan. He is married to the former Piper Goins of Frankfort. They live in Lexington with their daughter.
Dr. Gayheart is a 2002 graduate of Franklin County High School.