To honor survivors and victims of gun violence, local organizations are partnering to raise awareness of the issue and help those in need.
Frankfort Moms Demand Action and the Frankfort High School Chapter of Students Demand Action are promoting gun and public safety.
Franklin County Judge-Executive Huston Wells and Frankfort Mayor Layne Wilkerson signed a proclamation declaring June 4 Gun Violence Awareness Day in the city and county. Wear Orange Weekend is slated for June 4-6.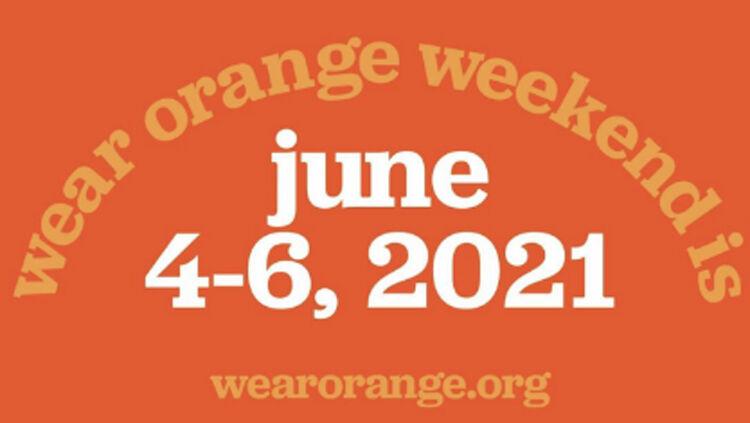 "We Wear Orange to demand a future free from gun violence. Orange symbolizes the value of each person's life," said Cathy Hobart with Frankfort Moms Demand Action. "We wear it to honor those taken and wounded by gun violence, and to call for an end to this crisis."
The friends and family of Hadiya Pendelton started this observance as a way to honor the young woman, who was shot and killed in Chicago in 2013.
"Gun violence is particularly an American problem and as Americans it is our problem to solve," Hobart added.
Wells differentiated between Second Amendment rights and gun violence.
"People who love the Second Amendment can agree and we can all agree that there are people who should not have guns, period," the judge stated.
To mark the weekend, Frankfort Moms Demand Action will collect supplies for The Sunshine Center, a shelter that serves the needs of people of all ages who are victims of abuse and neglect.
The Sunshine Center is in need of Clorox wipes; Good Start formula; Kroger gift cards; copy paper; baby wipes; and canned goods.
Many area churches have agreed to help collect the items. Donation boxes will be available at the churches, which have yet to be announced, from May 23-June 6.
A drive-thru collection is planned from 10 a.m. to 2 p.m. June 5 at the Kings Center, 202 E. Third St.