A Kentucky State University dean is seeking answers after being placed on administrative leave earlier this year.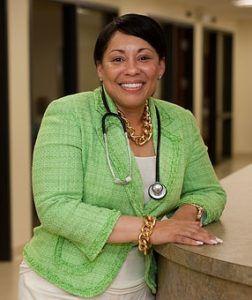 Following an investigation by the Kentucky Board of Nursing, Dr. Yolanda Powell-Young was placed on administrative leave in May. According to a May 23 letter from KSU Director of Human Resources Candace Raglin, the action was taken "based on information received by the Office of the President." KBN said there were multiple student complaints in a class taught by Powell-Young in the fall 2018 semester. 
The May 23 letter prohibited Powell-Young, who is the dean of KSU's College of Natural, Applied and Health Sciences and chair of the School of Nursing and Health Sciences, from contacting KSU staff, faculty and employees or from visiting any KSU property or events. 
"Should you have contact with anyone connected to the investigation, it could be construed as a potentially retaliatory act and/or interference with the ongoing inquiry. Such behavior may result in disciplinary action, including termination from KSU," the letter said. 
According to documents from KBN accessed by The State Journal through an open records request, the board conducted a campus visit May 22-24 after receiving 12 student complaints in January stemming from a class taught by Powell Young last fall. 
Powell-Young was already away from campus at the time of the letter and visit, as she had been on pre-approved medical leave from May 8 to June 10. She said that she received a July 1 letter from KSU extending her administrative leave "until the conclusion" of the investigation and that the Office of Human Resources would contact her about the next steps. Powell-Young said she has sought legal counsel "due to the lunacy; and, what I consider actions of defamation and assault on the right to due process."
An email from Raglin to School of Nursing staff was among KBN's documents. The May 23 email says that Powell-Young and Patrica Marraccini were both placed on administrative leave. In the notes from KBN's interview with Marraccini, she said that she was assigned to teach obstetrics content in the course and that she administered all OB content exams except for the final OB exam. Marraccini told KBN said that she was placed on administrative leave from Dec. 10 to March 18 and did not have access to campus, course exams or Blackboard, which is a online program some universities use to facilitate coursework between professors and students. 
The KBN conducted a campus visit in February, as nursing is a program that has state oversight and the university is in an accreditation period. In the report from the visit, the board made a few recommendations to improve the program and discussed those with Powell-Young on March 5 by telephone. The report found that KSU's nursing program had partially met some Kentucky regulations and outlined requirements that needed to be met. 
"Nursing faculty are very complimentary of Dr. Yolanda Powell-Young's administrative leadership since assuming the role," the report's conclusions said. 
KSU President M. Christopher Brown II said that KBN was concerned with a misaligned grading scale in a fall nursing class that Powell-Young taught. Grades on the syllabus, Blackboard and in the nursing handbook were not aligned, he said. Powell-Young said the university had previously conducted its own investigation of the class, which was NUR 211. She said students filed an academic grievance in December. She taught the course because a professor to replace the normal instructor could not be found and the course was needed for accreditation. 
A May 15 letter from interim Provost Lucian Yates III, posted on Facebook by a student in NUR 211, said KSU granted a grade appeal to the student. The letter said that KSU reviewed documents from students and the Student Handbook. 
"Please understand that this decision is subject to guidance and interpretive deference from the Kentucky Board of Nursing," the letter said. "Should any contrary decision be rendered by the Kentucky Board of Nursing, KSU will work with you to understand what that decision will mean for you as a nursing student." 
In the midst of KSU's own appeals process, 12 students wrote a six-page letter dated Jan. 14 to the KBN that outlined issues under seven categories — "instructor," "unfair and unequal treatment," "course syllabus not followed," "formal complaints," "exams/exam analysis," "School of Nursing handbook" and "appeals/grievances." 
Some of the students' allegations included that Powell-Young had invited certain students to study sessions, not all students in the course, and discrepancies between what it meant to pass the course and move on in the nursing program. The letter said that the School of Nursing Student Handbook says that students who earn a grade below a "C" in a nursing class may not progress, but that Powell-Young told students they needed a grade of "A" or "B." 
KBN Director Jessica Estes confirmed that board representatives made a campus visit in February. She said that she could not say more about the investigation. 
"KSU has some staff recommendations to alter or change," she said. 
Brown said that separating a director from a position while an investigation is ongoing is a typical move by universities in an effort to make sure that the process is not "tainted." Then, the university will make a determination after the investigation. 
"It's not uncommon for presidents to be removed and return to the faculty line," Brown said. 
Removing a faculty member's tenure is an entirely different process. KSU's Faculty Handbook outlines due process for removing tenure. 
Brown said KSU did begin a process to remove a professor's tenure before Brown came to the university and he closed the matter. 
To get more light on her situation, Powell-Young contacted the American Association of University Professors, which is a Washington, D.C.-based nonprofit organization that promotes academic freedom and shared governance. 
The AAUP sent a letter on June 7 to Brown and a copy to Yates. The letter, which was signed by Associate Secretary Anita Levy, said that the AAUP has only received its information through Powell-Young and asked Brown to provide "additional information that would contribute to our understanding of what has occurred."
Levy said that the AAUP has not received a response to that letter, nor to a follow-up letter sent on June 20. She said that AAUP opened a case involving KSU, which means that after a review of documents, there appear to be violations of AAUP policy. Powell-Young's case involves possible violations of academic freedom. 
"For a state institution to do this, it's a little unusual," Levy said. 
The AAUP is considering sending another letter in light of the extension of Powell-Young's administrative leave and continue to monitor the situation. In the future, the AAUP's executive director might be in a position to authorize an investigation, which would mean that an ad hoc committee would visit KSU, interview parties involved and write a report. After that, the AAUP could place KSU on its censure list, which is for institutions that "are not observing the generally recognized principles of academic freedom and tenure," according to the AAUP website. Kentucky universities Murray State University, University of the Cumberlands and Spalding University are included on this list.  
Powell-Young said that she has held off seeking other employment because she is "in limbo" at KSU and many universities have already made hiring decisions and issued contracts in the spring. She has no further classes scheduled at KSU. She said she has never been placed on leave before. 
"This has been a whirlwind based on no one knows," Powell-Young said. 
According to Powell-Young's curriculum vitae, she became chair of KSU's School of Nursing and Health Sciences in September 2017. Last July, she became dean of the College of Natural, Applied and Health Sciences. She previously served as the dean of Alcorn State University's Cora S. Balmat School of Nursing. She said that she was previously tenured before coming to KSU.