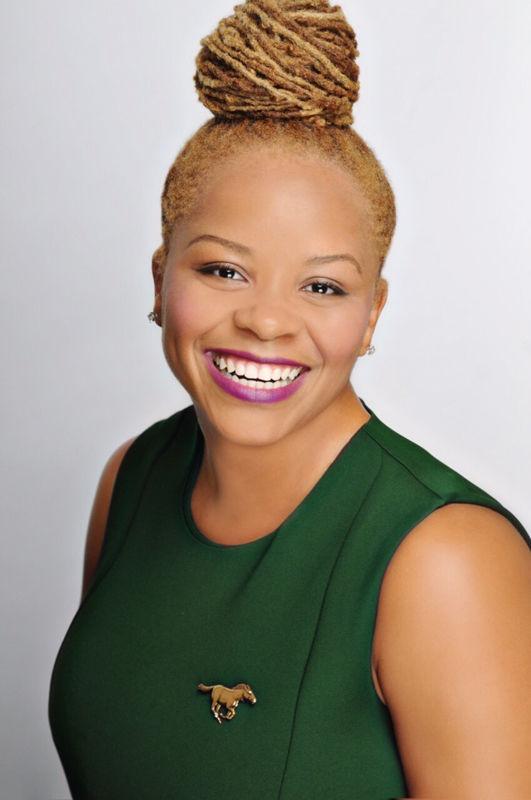 Kentucky State University continues to search for a leader of its Atwood Institute after removing the director earlier this year.
Crystal deGregory, the first director of the Atwood Institute for Race, Education and Democratic Ideal, was named to the post in 2017. During her tenure, the institute was named the best research center in HBCU Digest's 2018 Awards, which was the inaugural year of the institute. "HBCU" stands for historically black colleges and universities. 
Clara Stamps, the university's senior vice president of Division of Brand Identity and University Relations, said that deGregory's administrative appointment as director of the Atwood Institute was removed and that deGregory's term ended on Feb. 22, adding the university is in the middle of a nationwide search for a successor to lead the institute. Stamps did not give a reason for the removal. Since deGregory did not receive a lessor position under the director post, she was not "demoted," Stamps said. 
deGregory confirmed she was removed as Atwood director in February. She said that interim Provost Lucian Yates III told her the university was "moving in another direction" in a meeting. Four months later, deGregory said she does not know what that direction is, adding she continues to make speaking appearances at institutions like Carnegie Hall and Harvard University and submit writings to publications, including guest commentary in TIME, under KSU's banner.
She remains on the KSU faculty as an associate professor of history, "which I'm certain was only made possible by the shelter of tenure — for which I am eternally grateful."
"I am proud of all I've done in love and in service as the Atwood's founding director — I hope that love and commitment to service lives on long after I am gone," deGregory said. "And I sincerely wish the next and all subsequent directors the very best."
deGregory said that KSU's and the Atwood Institute's names were published multiple times in academic journals and media outlets, such as The Chronicle of Higher Education, Wall Street Journal, Los Angeles Times and more, during her time as director.
The Atwood Institute was named for former Kentucky State College President Rufus Atwood, a native of Hickman and descendant of slaves. Like deGregory, Atwood attended Fisk University in Nashville, Tennessee. Atwood put his studies on hold to enlist in the Army during World War I. He later served as president for 33 years.
deGregory said she feels privileged to have the opportunity to learn about Atwood and then tell his story, as well as the stories of others who "truly dedicated their lives in word, in deed and in what they left undone, to moving Kentucky State, the city of Frankfort and the Commonwealth of Kentucky onward and upward."
deGregory did not teach courses in the spring in order to focus on the Atwood Institute and its events like Atwood Day and a symposium as well as Black History and Women's History months.
Because she was demoted during the spring semester, deGregory could not be assigned to teach a course as faculty contracts are for nine months, she said.
deGregory said Yates told her to report to F. Erik Brooks, the dean of the College of Humanities and Social Science, and continue writing and speaking. She said she did so until the end of her contract in May. She did not opt to teach a summer course.
"To be quite honest, the physical and emotional strain of its persistent toxic work environment left me reeling," said deGregory of the incident. 
KSU founded the institute to promote the ideals of Atwood, the university's website said. According to its mission, the Atwood Institute aims to honor the experiences of all; provide "safe and inclusive environments for detection, dialogue and discovery of diversity"; breakdown stereotypes and myths about race, ethnicity, class, gender, culture, immigrants and sexual orientation; and educate leaders about "the necessity of effective anti-racism and education equity work."