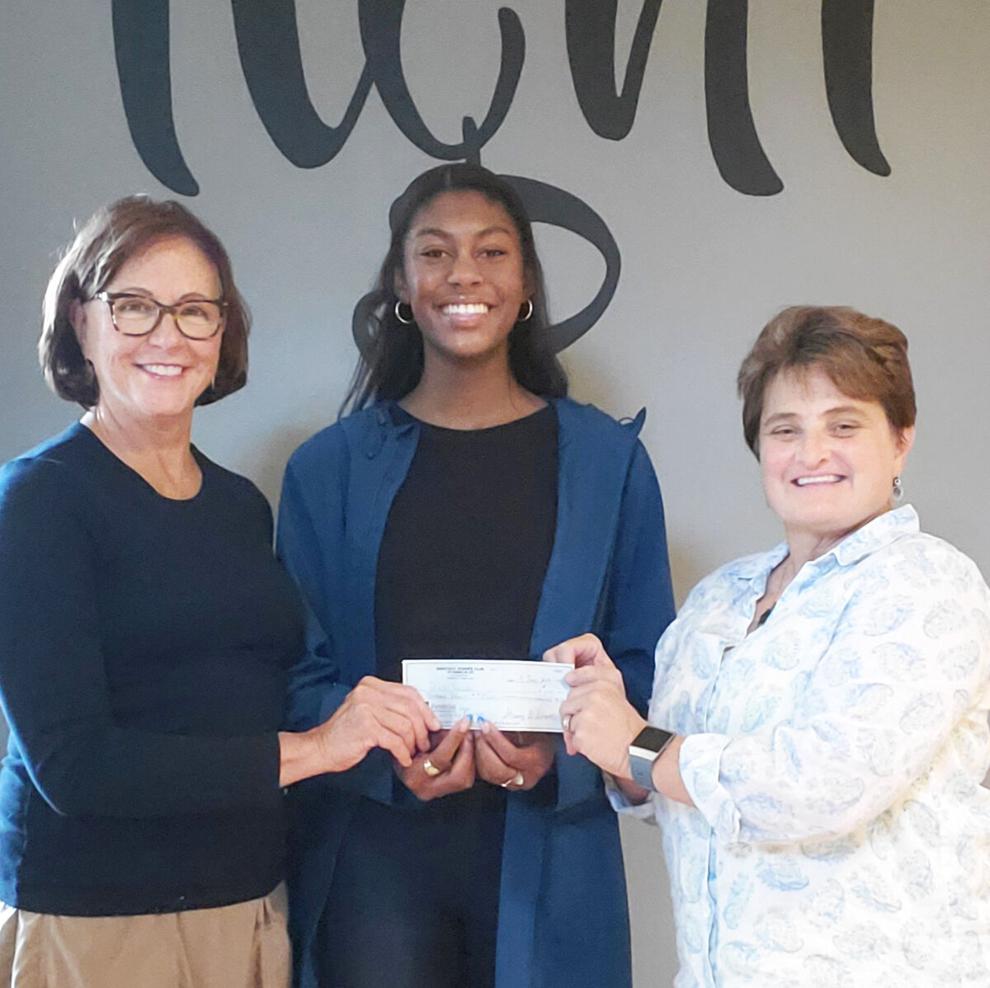 Olivia Onodu, a recent Western Hills graduate, was awarded the Democratic Woman's Club of Franklin County's $1,000 scholarship recently.
The club presents the scholarship annually to a graduating senior in Franklin County who plans to attend an accredited Kentucky higher education institution.
Onodu will attend Northern Kentucky University, where she plans to major in Environmental Science and minor in Spanish.
"… Democrats truly believe in the rights of the individual. The rights of life, liberty, security, equal opportunity and justice allow us to believe that every human should have rights without interference," Onodu wrote in her essay.
"Now more than ever the principles espoused by the Democratic Party are at the forefront of the issues faced by our society — ensuring voting and minority rights, social equality, multiculturalism, social support services remaining available and protecting the environment," said Sherry Sebastian, club president.  
"Olivia's qualifications are exemplary – a participant in the Governor's Scholars Program and the Governor's School for the Arts, membership in the National Honor Society and the National Beta Club and Captain of the Western Hills Varsity Tennis Team.  She is well rounded, engaged in and dedicated to our community and eager to make a difference," added Shari Thompson, first vice president of the Democratic Woman's Club.
For more information about the Democratic Woman's Club of Franklin County, email Sherry4FC@gmail.com.