Graduation night was bittersweet for 10-year-old Gene Allison. On one hand, the Peaks Mill fifth grader said a final goodbye to teachers and staff who have taught and supported him for the past five years. On the other hand, Gene is also looking forward to joining the band in middle school.
"I'm excited," he said prior to the Patriots' drive-through graduation ceremony Tuesday evening at the school, as he helped decorate the family's minivan with Peaks Mill signs.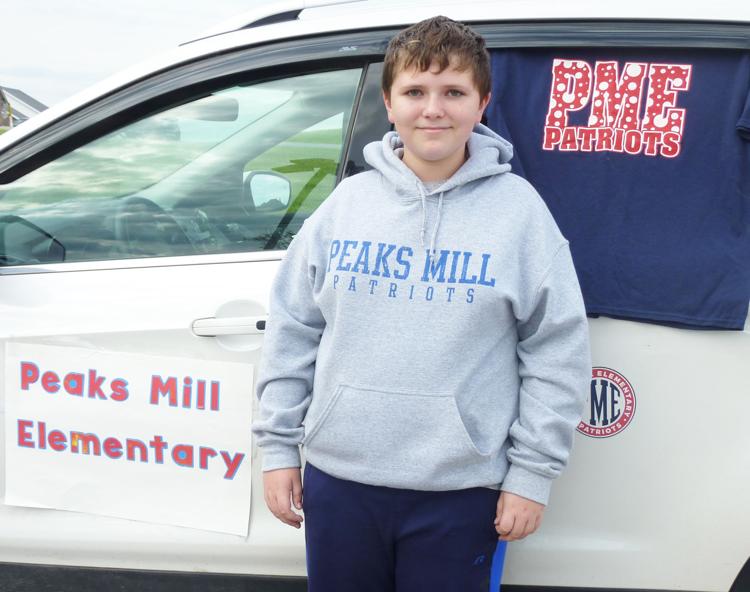 Due to the coronavirus outbreak, plans for a normal ceremony were scrapped in favor of a drive-through graduation. However, staff did their best to keep many of the same traditions.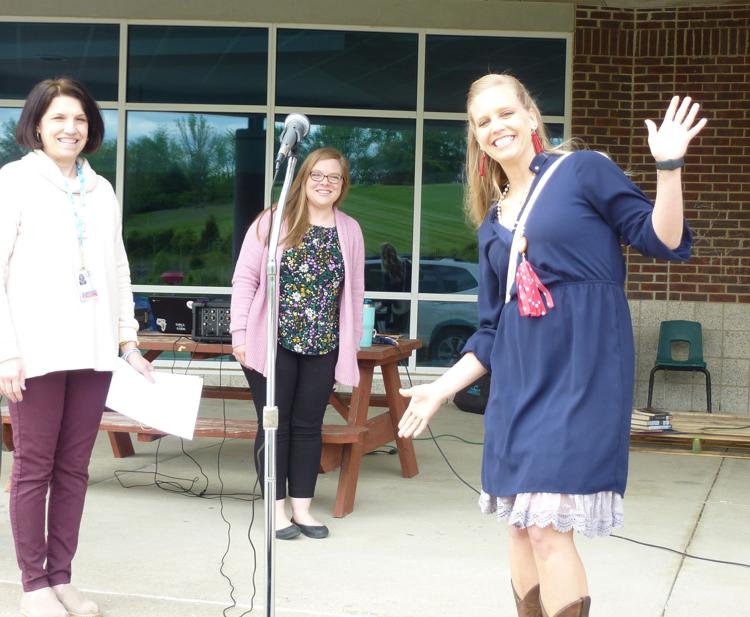 "Pomp and Circumstance" blasted from a speaker, diplomas were handed out and Principal Cassie House announced each graduate's name as they entered the school's bus circle. As the procession slowly continued around the circle, teachers congratulated and snapped photos of their students.
Students remained in their vehicles and safe social distancing was practiced. For many, like Gene, the ceremony provided closure to their elementary school chapters. He was eager to thank his favorite teacher, Annie Moore, who taught him in first grade.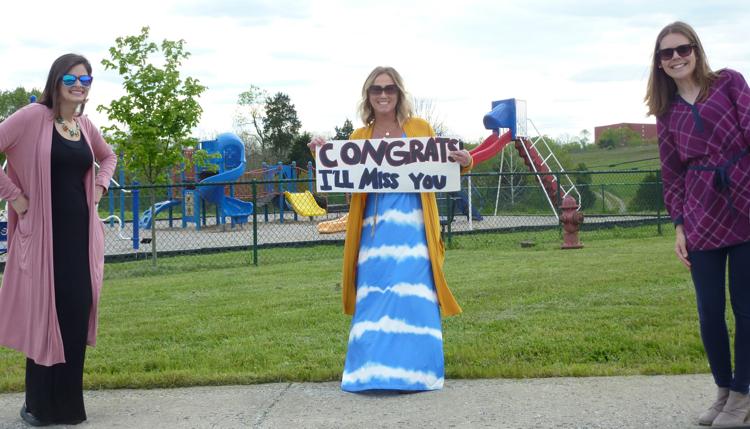 "It's not what I was expecting," said Gene, who participated in archery and was on the PMES academic team. "But it's been fun."
And he has all summer to decide which instrument he will be playing in the Elkhorn Middle School band this fall.