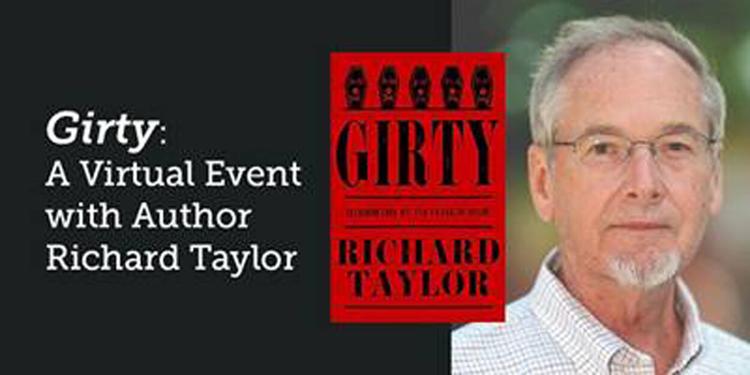 Paul Sawyier Public Library is celebrating the re-release of Richard Taylor's novel "Girty" at a virtual event with the author at 6:30 p.m. Tuesday.
Taylor, a Franklin County resident and former Kentucky poet laureate, will read from and discuss the book. He will also participate in a virtual Q&A.
Originally published by the University Press of Kentucky in 1977, "Girty" is in its fourth printing.
Along with Benedict Arnold, Simon Girty was one of the most hated men in early America. The son of an Irish immigrant, he was raised on the western Pennsylvania frontier but was captured by the Senecas as a teenager and lived among them for several years.
This able frontiersman might be seen today as a defender of Native Americans, but in his own time he was branded as a traitor for siding with First Nations and the British during the Revolutionary War. He fought fiercely against Continental Army forces in the Ohio River Valley and was victorious in the bloody Battle of Blue Licks.
In this classic work, Taylor artfully assembles a collage of passages from diaries, travel accounts and biographies to tell part of the villain's story. He uses the voice of Girty himself to unfold the rest of the narrative through a series of interior monologues, which take the form of both prose and poetry. Moments of torture and horrifying bloodshed stand starkly against passages celebrating beautiful landscapes and wildlife. Throughout, Taylor challenges perceptions of the man and the frontier, as well as notions of white settler innocence.