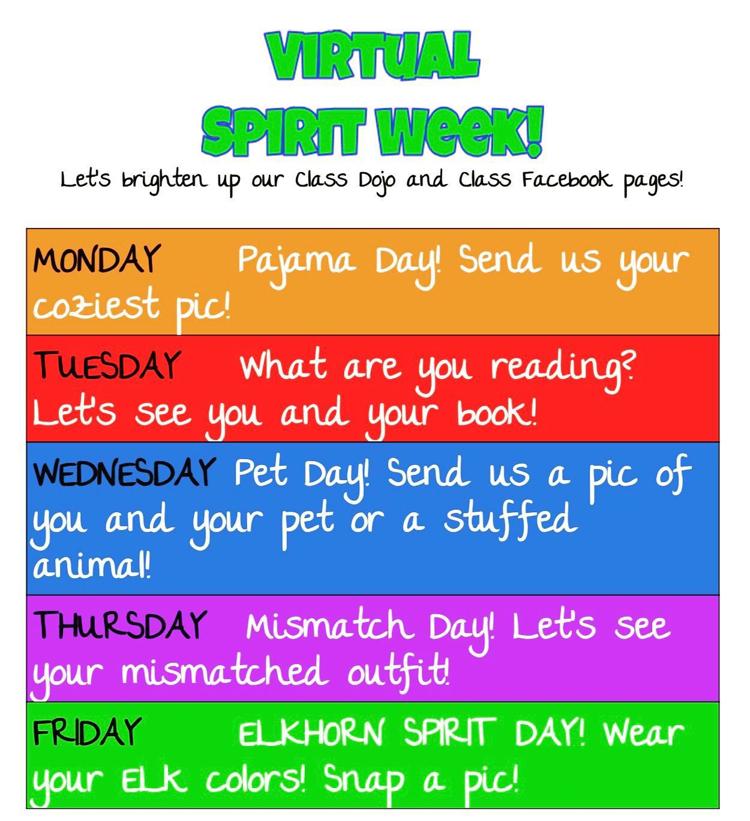 Borrowing an idea from teachers at Elkhorn Elementary School, Franklin County Schools is asking students across the district to participate in a virtual spirit week.
Each day will be a different theme and parents are encouraged to email photos of the students celebrating each day to Kristen Waits, FCS communications and information coordinator.
Here are the themes for each day this week:
• Monday — pajama day. Send your coziest picture.
• Tuesday — what are you reading? Let's see a photo of you and your book.
• Wednesday — pet day. Send a pic of you and your pet or a stuffed animal.
• Thursday — mismatched day. Let's see a picture of your mismatched outfit.
• Friday — school spirit day. Snap a photo of you wearing your school colors.
Include student's name and school and send pictures to Kristen.waits@franklin.kyschools.us.