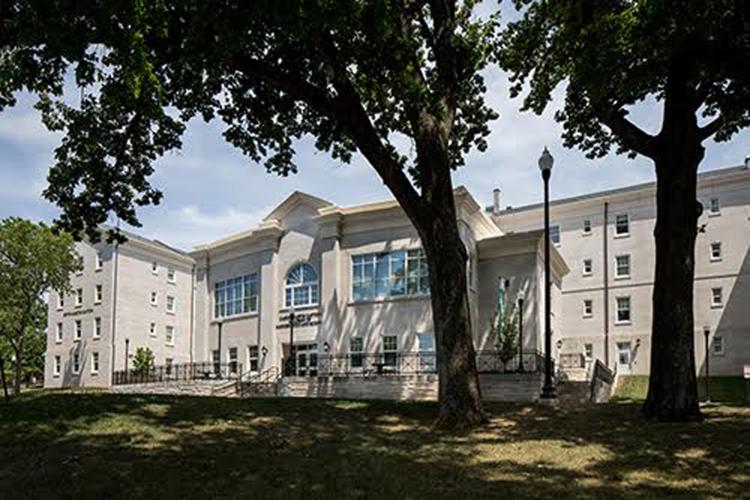 Six high school sophomores in Franklin County have been selected for The Gatton Academy of Mathematics and Science at Western Kentucky University.
The class of 2022 is composed of 102 sophomores, including five Western Hills students — Nikhil Akula, Hithan Garla, Marcus Negron, Anish Penmecha and Sahil Shaik. Frankfort Christian Academy's Chloe Murphy also was selected.
"This class, like those who have come before them, is from all across the state and made up of students with wide ranging interests in STEM fields," said Gatton Academy Director Dr. Lynette Breedlove. "There are always more talented students searching for advanced learning opportunities than we can serve. We recognize that public schools in Kentucky are working hard to find innovative ways to support the needs of all their students."
Applicants were evaluated based on ACT/SAT scores, high school grades, awards, extracurricular activities, responses to essay and short answer questions, and letters of recommendation. In addition to these criteria, earlier this month 189 candidates were invited to interview with WKU faculty members, community leaders from across the commonwealth, and Gatton Academy alumni.
The selected students scored an average composite of 30.58 on the ACT and 30.23 on the mathematics portion of the exam. The highest possible score is a 36.
"This year, we not only saw a strong number of total applications started and completed, but we saw students from 81 counties start the application," said Assistant Director for Admissions and Public Relations Zack Ryle. "Our goal is always to represent the entire commonwealth of Kentucky, and this class certainly is strong and diverse. In the last six years, I can honestly say that this is one of our strongest and most diverse classes."
The goal of The Gatton Academy is to "enable Kentucky's exceptional young scientists and mathematicians to learn in an environment that offers advanced educational opportunities, preparing them for leadership roles in Kentucky." The Gatton Academy assists in preparing Kentucky to compete in a knowledge-based economy by increasing the number of scientists and engineers who live and work in the state.
Nikhil is the son of Praveena Adabala and Satish Akula. 
Hithan is the son of Krishna and Neeraja Garla.
Chloe is the daughter of Vaughn and Kristen Murphy.
Marcus is the son of Angel and Laura Negron.
Anish is the son of Dilip and Usha Penmecha.
Sahil is the son of Shamshad and Fairoj Shaik.
They all live in Frankfort.