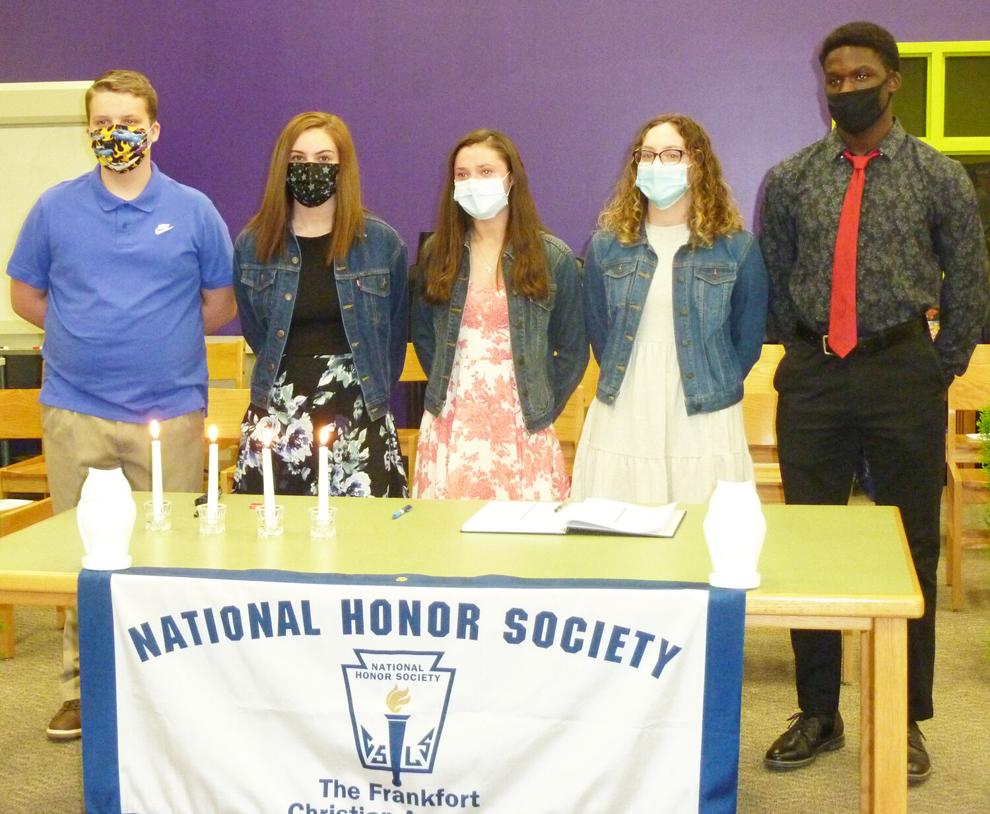 Five students were inducted into The Frankfort Christian Academy's chapter of the National Honor Society (NHS) at a ceremony in the school library on Thursday.
Brady Barnes, Riley Bell, Ford Cull, Femi Obielodan and Beth Roy are the new members who were chosen to join the organization. Membership selection is based on four criteria — scholarship (academic achievement), leadership, service and character.
Sen. Adrienne Southworth, R-Lawrenceburg, who was the guest speaker at the event, told a story about two different interviewees to convey that there are two kinds of successful people in the world.
At the end of a job interview an employer would walk candidates past some trash on the floor, she said. The first interviewee picks it up and places it in a garbage receptacle. The second candidate doesn't pick up the trash until asked to do so.
The senator said character is what we do when nobody's watching.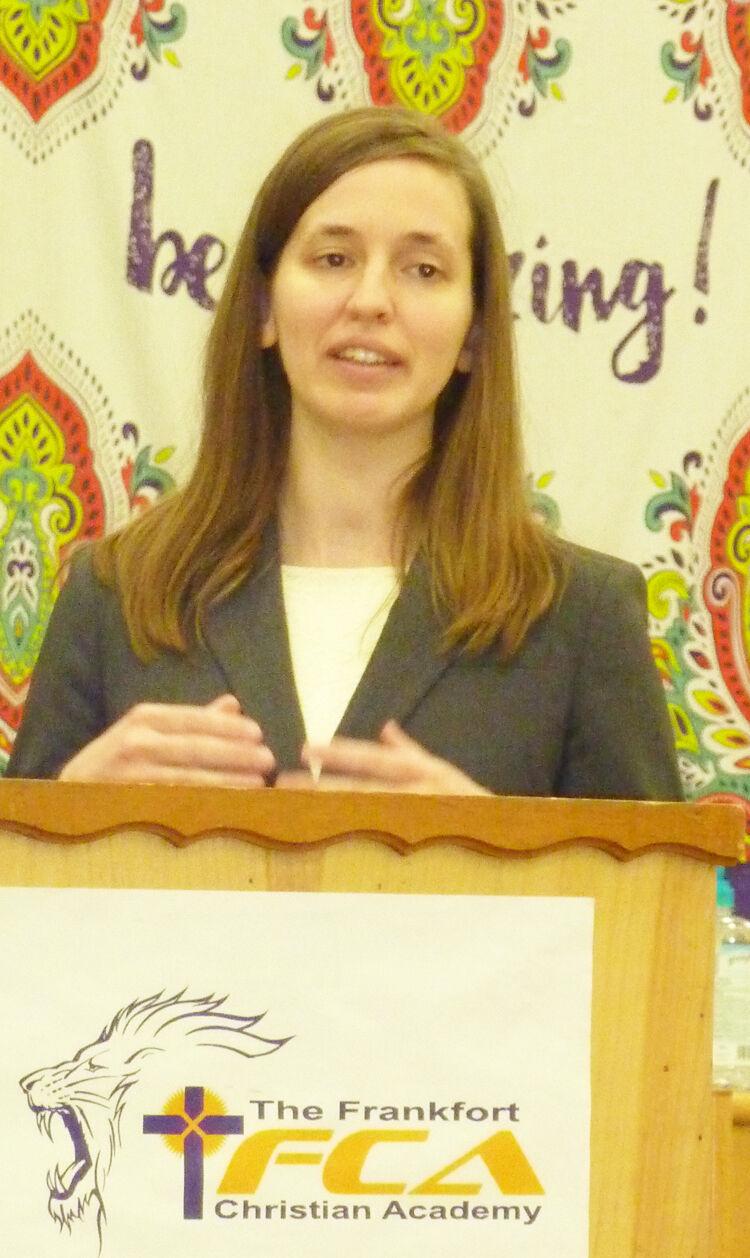 "The number one worker, that's your leader," Southworth explained. "Leaders don't wait for someone else to say 'I'll come with you.' The leader is the one saying come with me.
"There is an absolute lack of leaders in this country and the world," she added, encouraging the students to take life one step at a time.
The Frankfort Christian Academy has been inducting students into NHS since 2018. Lonnie Lewis is the NHS sponsor.
In addition to the new inductees, current TFCA NHS members are Carter Barnes, president; Lexi Boyd, co-vice president; Clara Gross; Emilee McCann; Carter McIntosh; Lindsay Miller, sergeant-at-arms; Morgan Monroe; Jonah Stephens, co-vice president; Caitlin Wallace, treasurer; and William Wallace.