Lisa Bennett-Batsche was certain she'd earned her GED years ago when she lived in Florida.
But a visit to the Kentucky Career Center showed that she hadn't, sending her to the Thorn Hill Education Center.
On Friday, Bennett-Batsche was awarded her GED during commencement at the center. A total of 42 students earned their GEDs this past year.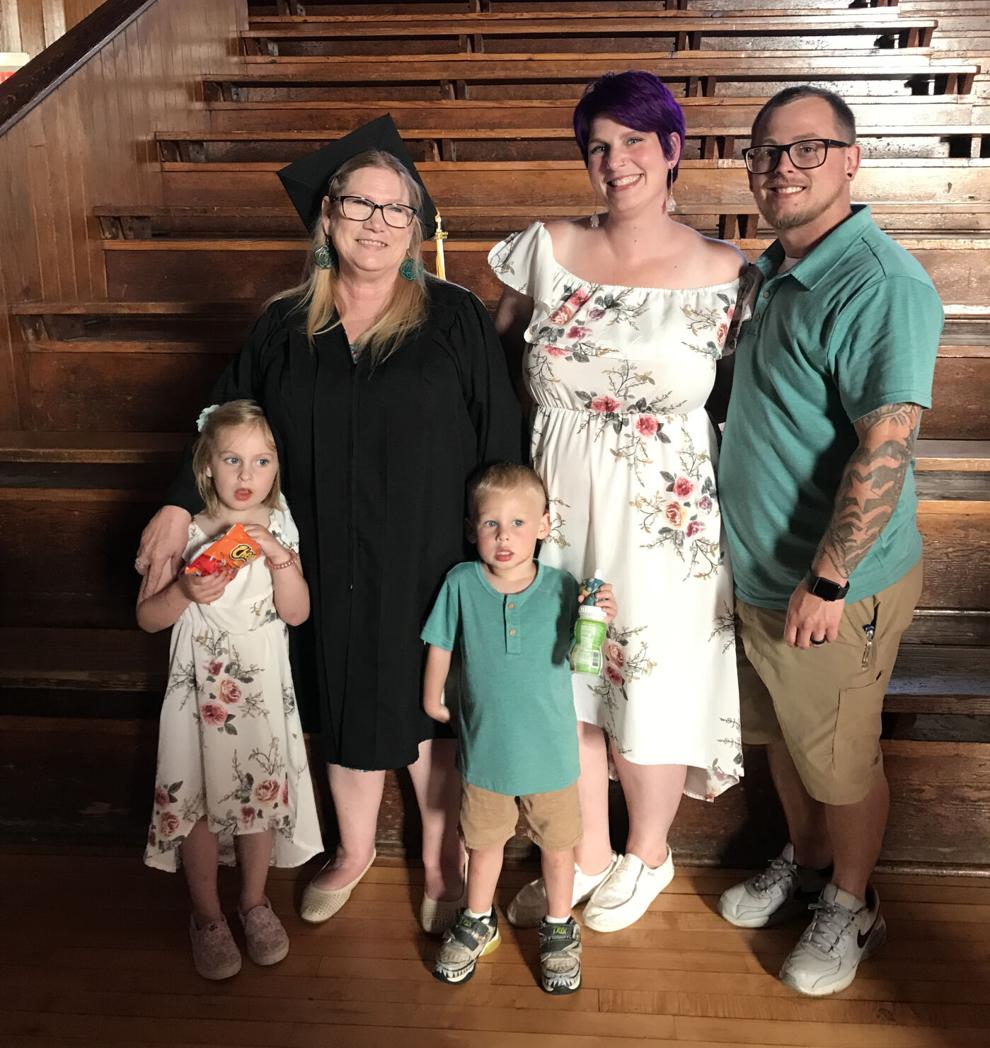 "I came in through the Kentucky Career Center," Bennett-Batsche said. "I really thought I had my GED, but when I went there I found out I didn't. They said, 'well, you're going to get one.'"
Bennett-Batsche lived in Illinois until she was 11 years old. That's when she moved to Florida, and she lived there until moving to Frankfort five years ago.
"I lived in Florida," she said. "I thought it had come in the mail and maybe gotten lost or gotten lost in a storm."
Once she started working on her GED at Thorn Hill, she made short work of it.
"It took me about a month to get it," she said. "The math was the hardest. If it wasn't for (director) Kelley Anderson and (teacher) Trina Wallace, I would never have made it."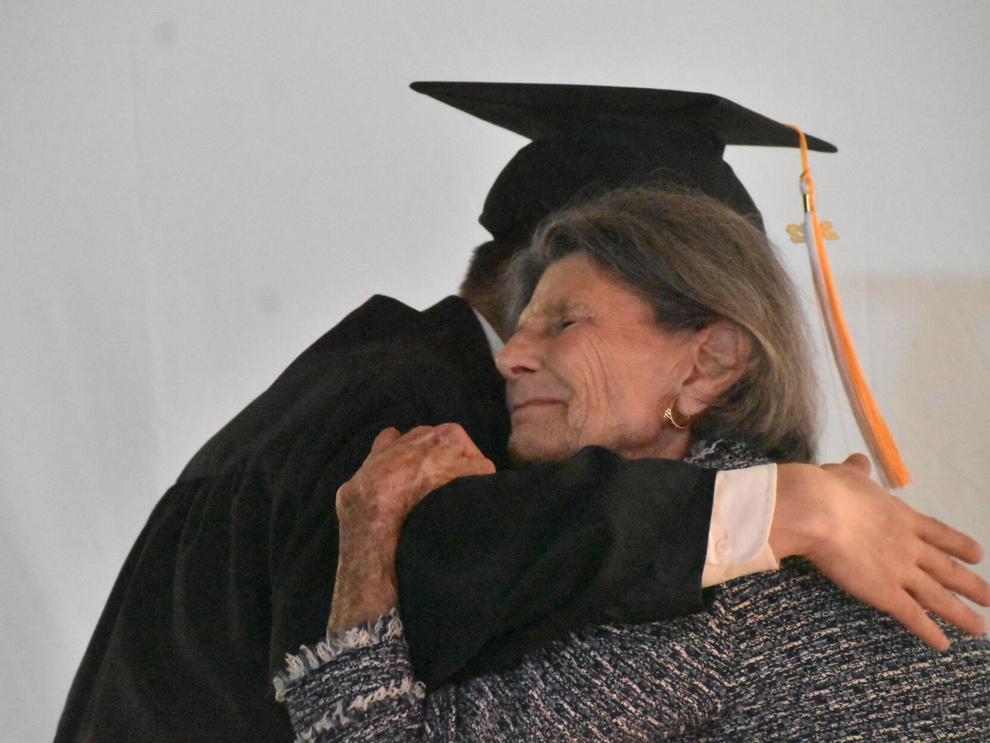 Bennett-Batsche went to the Kentucky Career Center when COVID hit and she was out of a job.
"My family and friends told me about the Kentucky Career Center," she said. "My daughter said to go down there and they'll get you going. So I went there and had Misty Seitz as my mentor, and we came up with a plan."
That included getting her GED.
"My mom had five kids and all of us got our GEDs, but I'm the only one to go through a ceremony," Bennett-Batsche said. "It means everything. Mom had five kids who got their GEDs, and I thought I had mine. I was a single parent, and people would tell me my kids were never going to graduate, but both of them did, and they walked in their graduation ceremonies.
"Education is important to everybody."
Now with her GED in hand, Bennett-Batsche is making plans for her future.
"I'm hoping to get a permanent position here at Thorn Hill," she said. "Right now I'm answering phones. I'm kind of a receptionist. It's a busy place. There's always something going on.
"I'm almost 60. What do I want to do now?"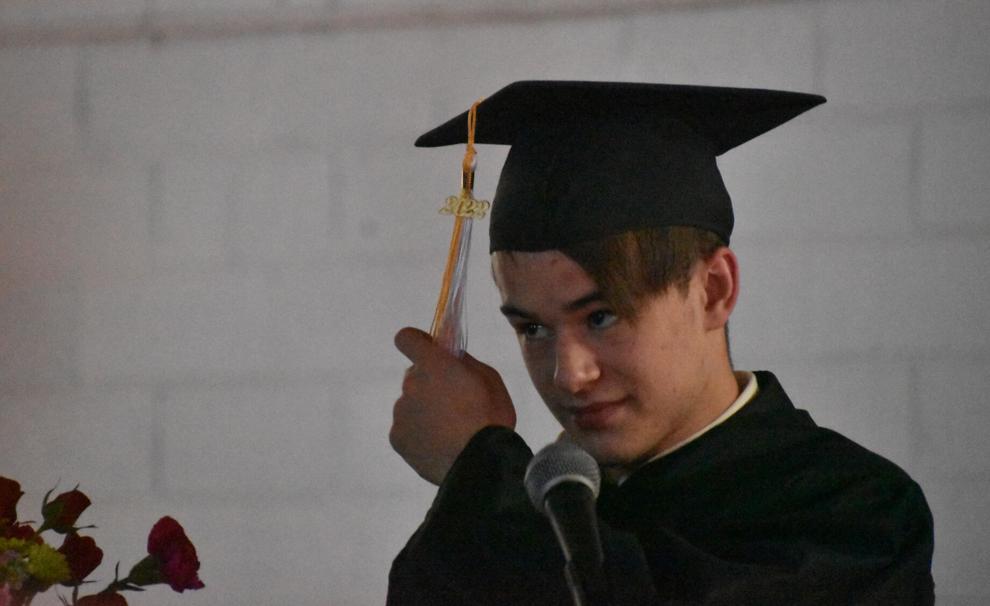 Scholarship winners announced Friday were Laila Maina, who received the Frankfort Rotary Club Scholarship; Allison Bradley, who received the Don and Lillian Nunnelly Scholarship; and Fabiola Rodriguez, who received the Mike Rosenstein Scholarship.
The Waterfield Continuing Education Award consisted of two awards. The valedictorian award went to Brigham Boone with the highest GED combined score, and Shauna Ruble was the salutatorian award winner for having the second highest GED combined score.
County Judge-Executive Huston Wells was honored and received a gift for providing scholarships and for his support through the Franklin County Fiscal Court.