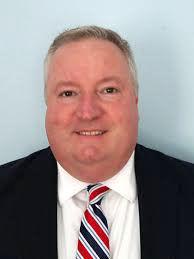 Welcome Back, #OneTeamFCS!
Where has the summer gone?  It's hard to believe, but we are once again on the verge of starting another school year! Although the summer has flown by, your FCS teachers, staff and administrators have spent a great deal of time since school ended preparing for the new school year. They have attended professional development sessions, worked to prepare their classrooms and spent countless hours meeting with other teachers and staff members to discuss both instructional strategies and curriculum.  We are all very excited and look forward to the opportunities that await us this year!
We are excited to welcome a new principal at Peaks Mill Elementary School.  Mrs. Cassie House begins her first year as the principal at PMES after spending the last two years as the Curriculum, Instruction, and Assessment Coach at Peaks Mill, and she has already hit the ground running at the school! I'm certain you'll be pleased with the leadership of Mrs. House—please introduce yourselves to her when you have the opportunity to do so. Of course, we also have some additional new staff members in place, including new teachers, instructional assistants, custodians, cooks, bus drivers, and central office staff members. Like all of our staff, each of our new employees is committed to improving on the quality and culture of the Franklin County Schools.
As in previous years, customer service will continue to be an important focus of our school district in 2019-20. As always, every member of our staff – at both the school and district levels – is here to meet the needs of all our students, parents and guardians, community members and business partners. One of our top priorities is to provide the highest levels of customer service possible. I welcome any feedback that you can provide at any time regarding the customer service you receive from our staff members.
In the past two years we have talked a great deal about being one team as a district ("#OneTeamFCS"), coming together to work for the good of our team. We have also focused on growth (#FCSNoLimits) in every area of our school and district operations.  Although we are no less committed to these areas of focus, this year we have added a new theme centered celebrating our "wins" at the school and district level. We have a fantastic district, filled with students and staff members doing amazing things every single day.  We want to ensure that we acknowledge these achievements and promote the wonderful "wins" we accomplish each day. To that end, we have created a new hashtag for this school year: #FCSWins. Our staff members, students and parents are encouraged to use this hashtag on social media to bring focus to the amazing things happening in our school district.  We look forward to being a team, continuing to grow, and celebrating our wins throughout the course of this year!
Everyone at #OneTeamFCS looks forward to partnering with all of you to make 2019-20 the best year in FCS history!  #FCSWins