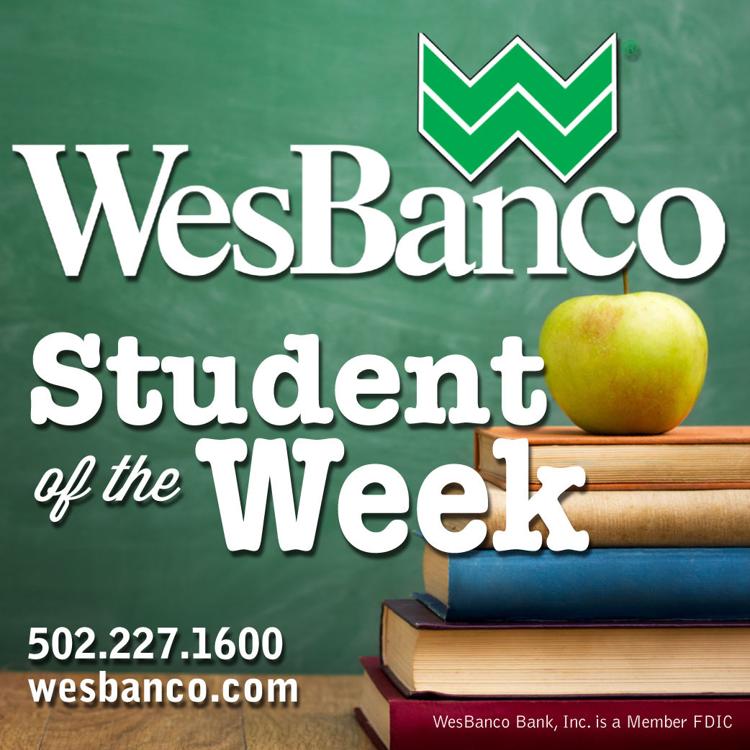 The current president of Franklin County High School's FFA chapter is the WesBanco Student of the Week. 
Abigail McDonald, 17, has been in FFA, formerly Future Farmers of America, since she was a freshman. The chapter's adviser, agriculture teacher Kylen Douglas, nominated McDonald for her leadership role in the group, as well as her scholastic achievements like being accepted into the University of Kentucky College of Agriculture. 
McDonald is the daughter of Burr McDonald and Christi Cunningham. Outside of FFA, she works at The Boot Depot and likes to hang out with her friends.
State Journal: Tell us why you wanted to join FFA. 
Abigail McDonald: Whenever I was a freshman in high school, I really wanted to be a part of something that made me feel special and almost different in a way. I never grew up on a farm. I barely knew what agriculture was. And then I got into FFA and just the Ag room in general, and they are just good people. It's who you want to be around. I decided in that moment that this is where I belong. 
SJ: What do you think is something that many people don't know about FFA?
AM: So, FFA — it used to stand for Future Farmers of America, but now it changed to the National FFA Organization. One thing I wish people would know is that FFA is not just about farming. Agriculture is on such a broad spectrum from engineers all the way down to your blue-collar farmers.
Like me — I'm going to the University of Kentucky next fall to major in agriculture education, so I'm not going to be working on a farm, even though I'm such a strong advocator for farming and agriculture as a whole.
But FFA isn't just for farming. The main reason why I stuck with it is because it gives you such leadership skills in public speaking. Like I couldn't be able to look you in your eye and have a normal conversation before FFA without getting so nervous. 
SJ: What do you like about Franklin County High School?
AM: With Franklin County High School, I love how determined the teachers are to make sure that you succeed. And it's not only in the Ag classroom, where we take classes to learn how to print a resume or write a cover letter. I can guarantee that every single one of my teachers want to see me succeed and set me on that path to where if I want to go college, they will help me get there. If I don't and want to go into the work-based fields, they will help me get there.