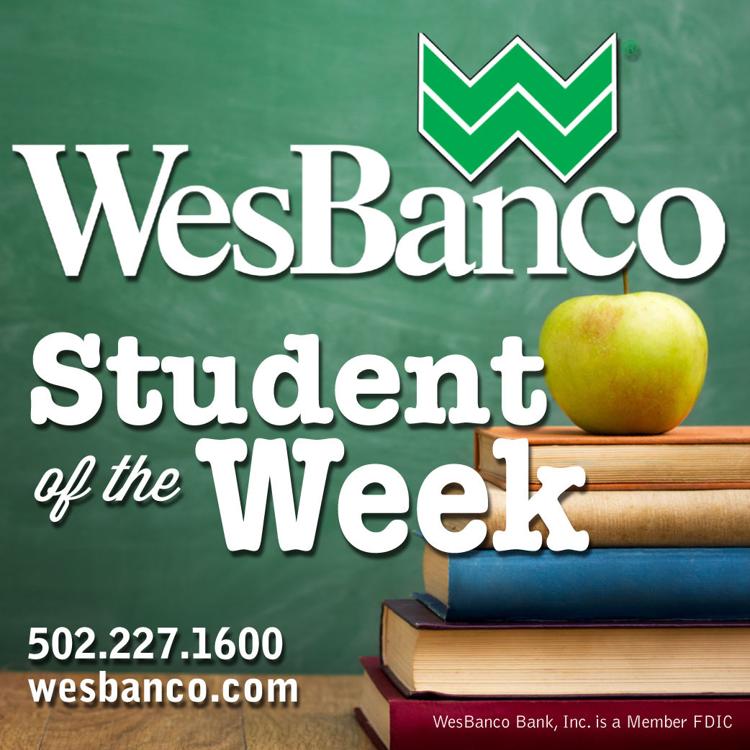 Axel Ramirez is the WesBanco Student of the Week. 
The Bondurant Middle School seventh-grader was nominated by teacher Kristy Standifer. Ramirez is her aide and she highlighted "his academic excellence, his kind spirit and his willingness to go above and beyond to help others" in her nomination. 
"Axel helps the new students acclimate and adjust to their new environment, escorting them to classes and serving as an ambassador for the school," Standifer said. "He is also a student aide and liaison for ELL (English Language Learners) students. Axel provides translation for students and staff to aid in communication and he assists ELL students with their school work."
Last year, Ramirez won the sixth grade's highest honor, the Tecumseh "Spirit of the Braves" Award, for his academic and leadership accomplishments. He is the son of Omar and Edith Ramirez.
State Journal: Why did you decide to become a teacher's aide?
Axel Ramirez: Well, she (Standifer) is my favorite teacher and I like being with smaller kids than me because I like taking care of them and stuff like that and it's their first year here … so whenever they are nervous, I feel like I am there for them, then they would feel a little more secure. 
SJ: What do you do as a teacher's aide?
AR: I help her with stuff in the classroom, like with passing out papers or stuff like that or maybe taking papers to the office. 
SJ: How much school spirit would you say that you have?
AR: I feel like a lot. Every time that there is a day for something, I try to dress up as something.
SJ: What do you like about Bondurant Middle School? 
AR: The teachers are really nice. They do stuff that makes people like to stay in school and have fun at the same time.