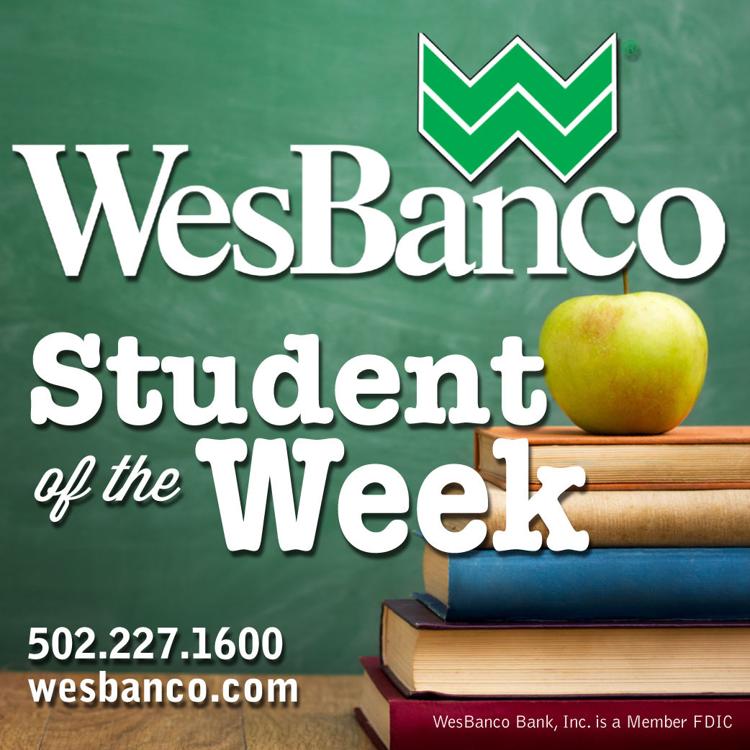 Bryce Tucker, a 17-year-old student at Franklin County High School, is the WesBanco Student of the Week. 
He is the son of James Tucker and DeAundra Mason and is a junior at FCHS.  He is on the school's football and track teams and is known for working his hardest whether in the classroom or on the playing field.
State Journal: Why did you decide to do football and track?
Bryce Tucker: I had been playing football since a young age and then track, I just started last year. I knew that it would help me with football, so I just tried it and liked it. 
SJ: Why do you think it's important to work hard?
BT: Because if you want to achieve your goals, you got to work like one step at a time. It takes patience. 
SJ: Who is a person that you look up to? 
BT: I would probably say my brother (Jacq Tucker). He goes to UK (University of Kentucky) and he is majoring in sports medicine and stuff. He has always told me, "Make sure you study. Make sure you lift weights, do push-ups at home." Just the little stuff. 
SJ: What do you like about FCHS?
BT: They accepted me. I came from Frankfort and then I went to Elkhorn (Middle), and I was just now getting used to it at Elkhorn and when I came to Franklin County, I just fit in.
SJ: What do you want to do after you graduate?
BT: I want to play college football. 
SJ: Do you hope to have a career in athletics?
BT: Yes, but if that doesn't work out, I want to be a medical examiner.