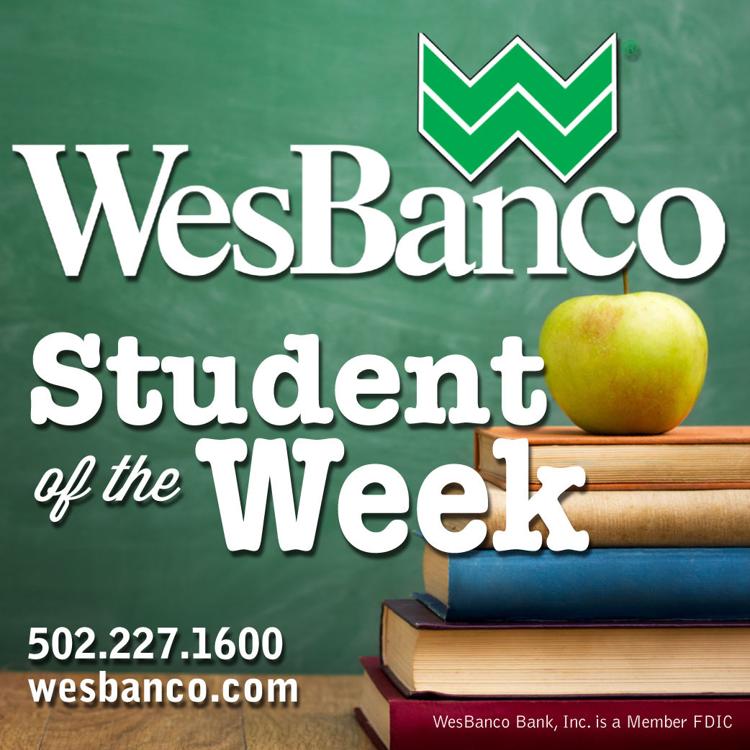 Because she encouraged her classmates to come together and find a cure for cancer, Chloe Nance is the WesBanco Student of the Week. 
The Collins Lane fifth-grader asked her school to have a "Week of Pink" all week long. Each day, Chloe and some of her classmates collected money from other Collins Lane students who wore pink to school, as pink honors breast cancer patients and October is Breast Cancer Awareness Month. 
As of Thursday, the drive had raised over $1,000, which will go to the American Cancer Society. She plans to ask all Franklin County Schools to do a similar fundraiser next year. 
Chloe is the daughter of Adam and Cheryl Nance. 
State Journal: What is "Week of Pink"?
Chloe Nance: We are going to be raising money for people with breast cancer throughout the whole week.
SJ: What gave you the idea to start that? 
CN: Well, my grandmother (Karen Nance) had breast cancer, so I really wanted to help raise money for breast cancer.
SJ: Do you think so far that it has been very successful? 
CN: It has been very successful. In three days, we've already raised $1,000. 
SJ: Do you hope the school continues this next year? 
CN: Yes. I want them to continue it until we find a cure for cancer. 
SJ: Why is this important to you?
CN: I think it's important because my grandmother had it and I think I just know so many people who need a cure so they can live their life. 
SJ: What do you like about being a student at Collins Lane? 
CN: I like being a student here because it's been really fun and all the teachers are very nice.