This week's WesBanco Student of the Week is Frankfort High School sophomore Claire Moore, who was nominated by Frankfort Independent Schools Superintendent Houston Barber.
Student of the Week highlights students from public and private schools.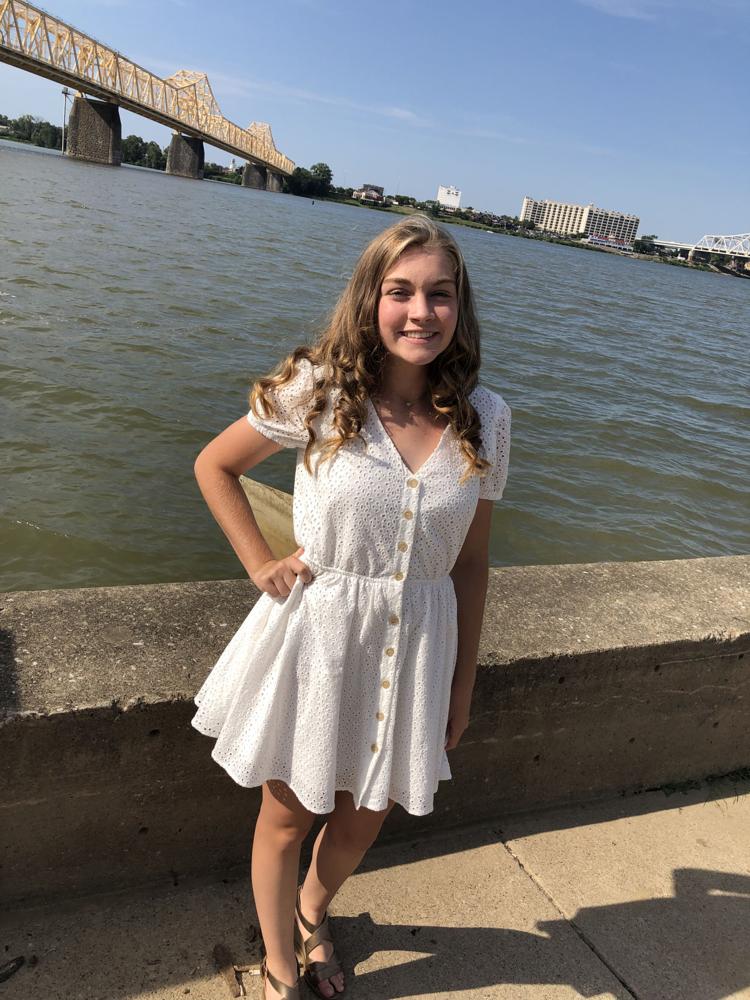 State Journal: What is your favorite class and why? 
Claire Moore: Math is definitely my favorite class. It's gotten increasingly harder as I've gotten older, but I like being challenged, and being able to help those that math doesn't come as easy to is a lot of fun for me.
SJ: What are some of your extracurricular activities and why did you choose them?
CM: I am part of four school sports teams — cross country, soccer, swim, and track — and I do CrossFit on the side. Soccer and swim are probably my favorites because I love being on a team with those who love the sport as much as me, but all in all I just love exercising and being active.
I'm also a part of my school's Y-Club, where I get to go to a mock Kentucky legislature conference, Kentucky Youth Assembly, each year as well as a mock United Nations conference, Kentucky United Nations Assembly. I love the service aspect of Y-Club, and last year at KYA I was elected to serve as the lieutenant governor of this year's conference in November, which has been a super rewarding experience that I've learned a lot from.
SJ: What kind of career do you want to go into?
CM: As of right now, I am really interested in going into the medical field, since I've always wanted to do something that helps people. I've been thinking a lot about becoming a pediatric cardiologist, so my mom always preaches "math and science" to me. 
SJ: What is rewarding about being a student at Frankfort High School?
CM: Being a student at Frankfort High School has been so amazing since I've been there. Everyone knows everyone and because it is a smaller school I've gotten so many opportunities that help me to live up to my own expectations of myself. I love how prideful we all are of our school and how we all act as a big family. The traditions also make it really special, and they will definitely be one of the things I remember the most about Frankfort High after I leave.
SJ: Who are your parents/guardians? 
CM: My parents are Zach and Lauren Moore. They are my biggest role models and inspirations and have helped mold me into who I am, as well as set goals for myself in the future.