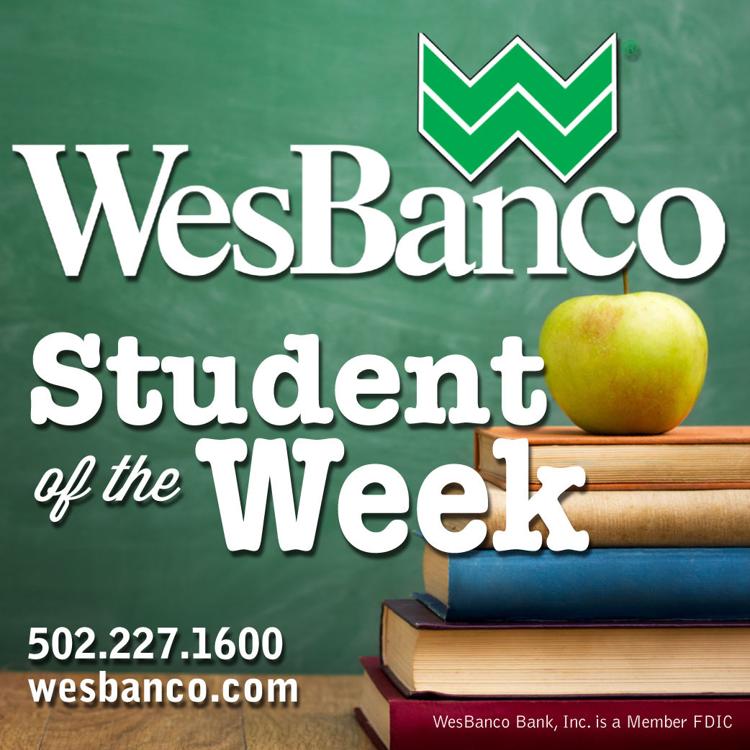 Dakota Kinsella, an eighth grade student at Elkhorn Middle School, is the WesBanco Student of the Week. 
He is the student leader of the Mighty EMS Student Help Desk, which is in the school's library and assists in solving technology issues that teachers or students have with devices. EMS librarian Kate Osterloh nominated Dakota. 
"He has organized work schedules for students, helped create our ticket system, and helps to train new help desk workers," Osterloh wrote. "Dakota is the go-to guy when teachers have issues with their technology in the building."
In addition to his role on the help desk, Dakota is a member of the school's Kentucky United Nations Assembly chapter and band and made the Junior All-State Choir this year. He has roles in local performances of "A Christmas Story" and "The Best Christmas Pageant Ever" and is the son of James and Cindy Kinsella. His 14th birthday was on Wednesday and he plans to be an anesthesiologist when he grows up. 
State Journal: Why did you decide to join the help desk?
Dakota Kinsella: Well, it wasn't so much that I "decided to join," but Ms. Osterloh asked a few teachers who they thought would be interested and who they thought was trustworthy. When she asked me, and I'm very techy, I said that I would do it, and so I decided to get into the class.
SJ: Do you have an interest in technology?
DK: I like doing it, but I don't want to get a degree in it. I'd rather get my degree in biology or chemistry. Maybe as a backup? But I like what's behind it.
SJ: What is one of the most fun problems to solve?
DK: That would probably be whenever one of our teachers' Clevertouches— they are big tablet things that go on the wall — they didn't work so I had to go in and fix it.  
SJ: What do you like about Elkhorn Middle School?
DK: The teachers. They are very nice and they really do make sure you are safe and make sure that you feel cared for.